The Archway Project – a renovation programme set to transform the Roman Baths' learning offering – has received a grant of £250,000 from the Clore Duffield Foundation.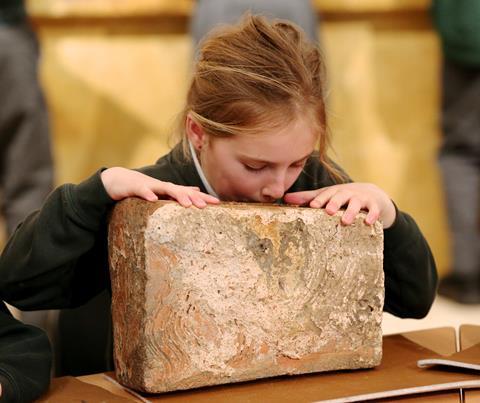 The grant means that there are now enough funds to commence work on a new educational facility at the Roman Baths, which will be called the Clore Learning Centre.
Situated above the former Spa laundry in Swallow Street, the new facilities will increase the space dedicated to education at the Roman Baths by 400%.
Two new Clore learning spaces will enable the Roman Baths to develop formal and informal learning programmes.
The Clore Learning Centre will be connected to the Roman Baths by an undercroft that passes through Roman remains beneath York Street.
An underground Investigation Zone will provide hands-on access to Roman remains through facilitated learning sessions.
Organisers say that the new learning centre will give more school children a higher standard of facilities, and enable the Roman Baths to reach out to a wider variety of young people locally and regionally with a range of new learning experiences.
The Clore Learning Centre is the largest element in a project that also includes plans to create a World Heritage Centre in Bath, and offer access to Roman remains beneath York Street that have never before been on public display.
A spokesperson from the Clore Duffield Foundation said: "We are delighted to be supporting a Clore Learning Centre within such an impressive World Heritage Site, and one which offers such outstanding learning opportunities for schools. To have state-of-the-art learning spaces combined with hands-on access to underground Roman remains will create something really special for young visitors, and for learners of all ages."
Education at the Roman Baths
The Roman Baths currently offers a selection of sessions designed to support the National Curriculum and studies on the Romans for Key Stages 1 to 5.
The preserved Roman bathing site has a dedicated education room where interactive sessions, such as the Key Stage 3 and 4 session Science at the Roman Baths and the Key Stage 2 session Roman Life, take place.
For more information visit www.romanbaths.co.uk/archway-project.