The National Football Museum in Manchester has introduced 'Strip! How Football Got Shirty', a new website that teaches children about the inspiration beind some of football's most memorable jerseys.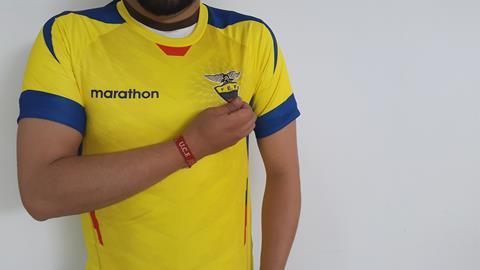 As well as the inspiration behind the shirts, visitors to the site will learn more about how kits have changed in style throughout the years, as well as the manufacturing process.
Children can hear from players who wore the shirts, the designers who came up with them, plus academics and collecters, while also having their own say in the greatest shirt of all time poll.
Activities for children including quizzes, wordsearches and puzzles are available, and downloadable shirt templates mean football lovers can create their very own strip by using the information gathered from the resources provided.
An origami football shirt activitiy is also online, as well as a range of opinions from industry professionals about what makes the perfect strip. You can see the full video below:
What else is on offer?
Children can have their say by voting for the best kit of all time, with the shortlisted jerseys ranging from England's Italia 90 World Cup shirt to Newcastle United's iconic 1995-1997 strip.
Special case studies on the website also focus on different jerseys widely considered to be some of the most classic strips of all time, including West Germany's 1988-1991 shirt, which was the first design to break tradition, using geometric flashes of colours straight from the national flag. You can see more about this shirt below:
Pupils can also learn more about how women's football began to rise into what it is today and eco-friendly shirts such as Forest Green Rovers' jersey which is made from 50% bamboo charcoal.
About the National Football Museum
The attraction is England's only national museum dedicated to football, sharing multiple stories and other artefacts across different displays. When open, schools can benefit from different workshops and activities at the museum. You can visit the museum's new website at nationalfootballmuseumstrip.com