The MAD Museum in Stratford-Upon-Avon, Warwickshire offers a unique opportunity for students of all ages to actively learn away from the classroom, with the multi-sensory, hands on exhibitions encouraging pupils to marvel, examine and be inspired by the inventions on display.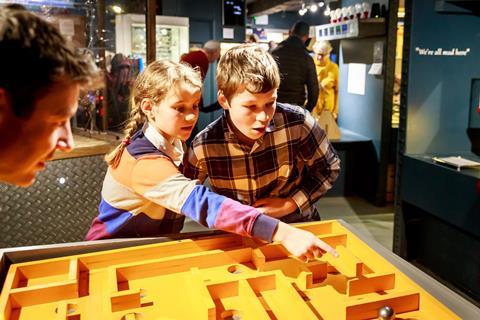 Itinerary: Multi-sensory marvels
Provider: The MAD Museum
Subjects: Science, Technology, Engineering, Art and Maths
Key Stages: 2 & 3
A visit will offer school groups approximately one and a half hours of inspirational creativity, witty design and engineering ingenuity. The museum can provide teachers with packs including lesson plans, explanations, facts and tips, which all support the National Curriculum, and educational activity packs are also available for students which encourage them to design, describe and think outside of the box.
10.15am – 10.30am: On arrival at the entrance, the Museum's team will be on hand to greet you and to ensure coats and bags are stored away safely. An introduction and safety briefing is then provided.
10.30am – 11.30am: The group explores the Museum with the support of knowledgeable members of staff. Students can interact with new, weird, and wonderful inventions such as flying mechanical birds, clever clocks and witty characters. During this time pupils can also build marble runs and learn about the engineering and physics principles along the way, plus watch a short informative film about kinetic art.
11.30am – 12.00pm: Every pupil is given an activity pack so that they can take part in games and answer questions. There's also the chance to visit the onsite gift shop. Many schools take away automata kits for pupils to build back in the classroom, which teaches them more about cogs, cams, wheels and movement.
Contact information:
01926 865 839
www.themadmuseum.co.uk