On 19th May, a massive expansion of NAUSICAA, the French National Sea Centre in Boulogne-sur-Mer, will open and school groups will find plenty to learn about during a visit.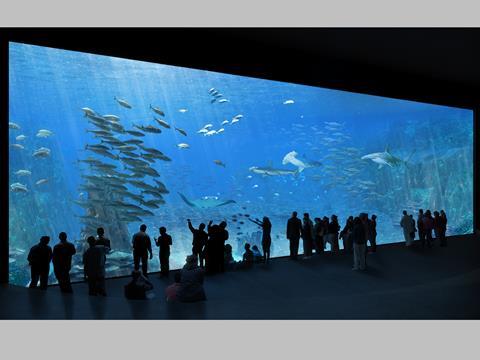 Described as 'an amazing destination for lovers of the sea', the NAUSICAA will reportedly become one of the world's largest aquariums when its newest building fully opens.
Built in the shape of a Manta Ray, the new building will hold 10,000 m3 of water and recreate the ecosystem of the high seas. Sharks, manta rays and shoals of other fish will populate the ecosystem, with almost 60,000 creatures in the community.
An 18 metre-long transparent tunnel will offer an immersive experience with panoramic viewing angles. A vast viewing panel, measuring 20 metres long and five metres high, will also give beneficial views to visiting pupils. The exhibition will also feature interactive attractions.
What can school groups expect?
Every year lots of school groups visit NAUSICAA and the centre hopes to see more students than ever visiting following the expansion.
NAUSICAA's educative team can provide dedicated workshops on various themes linked to the school programs through which they will discover the marine world as an 'indispensable and precious source of natural wealth'.
The attraction aims to be a reference centre in marine environment education, and 'strives to give youth the keys they need for the future'. NAUSICAA is equipped with rooms and materials to provide optimum learning conditions. In addition to the original educational facilities, a laboratory featuring high-quality material overlooking the sea lion pool is available to use.
Getting there
The nearest ferry port is Calais (P&O, DFDS) or Eurotunnel, and selected Eurostar services stop at Calais Frethun, which is the nearest international rail station. There is also free parking on site.
For more information visit www.nausicaa.co.uk.
(Photo credit: SOPHIE ET JACQUES ROUGERIE).