The Hop Farm in Kent features the world's largest collection of Victorian Oast Houses.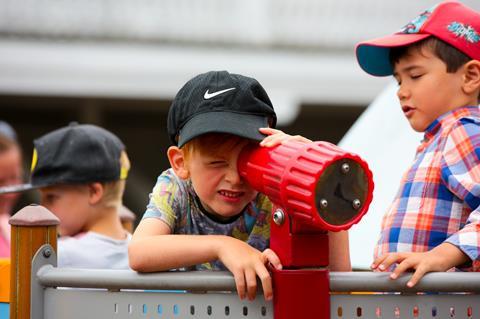 Itinerary: Kent History & Fun!
Provider: The Hop Farm Family Park
Subjects: History
Key Stages: 1 & 2
An iconic landmark in the South East, it was once the largest supplier of hops to the brewery's in London. It was also the destination for hop pickers, effectively taking working holidays to harvest hops, many of these coming from the East End of London.
Now a major tourist attraction, it features museums, children's rides, an animal farm, and more. A popular destination for Primary schools across England, it offers a perfect blend of magnificent buildings to study, along with lots of fun to be had.
10:30am: Arrive at The Hop Farm Family Park. Park in the large, free of charge coach park and check in at the reception. Drop off your bags in the designated area.
11.00am: Usually after a coach journey, children are brimming with energy so the first port of call is the Hop Farm's most popular attraction, the Giant Jumping Pillows. These are surrounded by sand (which is also fun to play with). Bounce and see who can touch the sky.
12.00pm: The Hop Farm has two museums, The Hop Story and Yesterdays World. The Hop Story features film, footage and stories of hop pickers lives at the Hop Farm in the 19th and 20th century. As well as information on the hop picking process, and The Hop Farm's role in this significant industry. Yesterday's World is a step back into the past, with installations and features that offer a glimpse into everyday life in the early 20th century
12.30pm: Time to refuel with a lunch break
1.00pm: Head to the Animal Farm, which features Shire Horses, donkeys, llamas, goats, a reptile house and other cuddly creatures. Here pupils have the opportunity to hold the smaller animals and to listen to talks on the other animals in the farm. If you're lucky and it's feeding time, the pupils will get to feed some of the animals!
1.45pm: Any budding Lewis Hamilton's out there? The Driving School is a circuit of electric cars which children can practice their driving skills on. Features traffic signals, crossings and more. A real favourite. And you can choose between a truck or a car!
2.15pm: Enter the mysterious world of The Magic Castle. Featuring interactive illusions, magic mirrors, an amazing walk through trammel and more. Popular for all age groups!
2.45pm: Head to the indoor soft play centre to burn off some energy on the climbing frames and in the ball pits.
3.15pm: Move onto the outdoor adventure play park, featuring slides, frames, firemen poles and even crazy golf.
3.30pm: Time to head home but what a day! Richly fulfilling with the perfect blend of learning about the past with fun thrown in.
Contact information:
01622 872068
www.thehopfarm.co.uk