Teachers who want to take a class on a Physical Education-related school trip can visit the new Extreme Trampoline Park which recently opened in Barking, East London.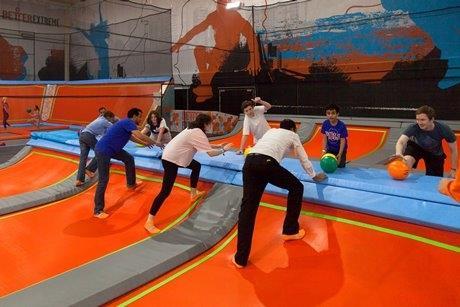 Anyone aged four or over can visit the park, so all Key Stages can visit for a trampolining session.
The 18,000 square foot park is the third instalment at the Extreme Sports Facility at the Barking Sporthouse and Gym development, which opened earlier this year.
School groups visiting the new attraction can enjoy a variety of activities. The trampoline park offers modern equipment including a main court with foam pits, a dodgeball area, and basketball.
Students will also be able to take on a challenge ladder, a slack line and performance walls – all of which are designed to test balance and co-ordination.
The Barking Extreme Sports facility also houses a large skate park and an indoor climbing facility, so teachers can book a longer day at the complex if preferred.
The new trampoline park is open Monday to Friday 4pm to 8pm, and 12pm to 4pm on weekends.
For more information visit www.extreme.better.org.uk.