The literary festival has revealed its line-up for schools, which will consist of storytelling, live performances and workshops.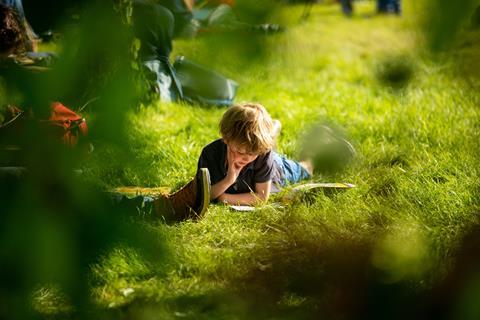 The Hay Festival is taking place between 23rd May and 2nd June in Wales; it will also return to Wales in November with its Winter Weekend festival.
The 2019 Programme for Schools will take place over two days featuring children's favourites, from authors to illustrators to film and TV directors.
About The Programme for Schools
Mixing storytelling, live performances, and workshops, the two specially curated days are free for state schools and funded by the Welsh Government and Hay Festival Foundation.
On Thursday 23rd May, the Key Stage 2 day, the programme includes award-winning fiction, adventure, science, and sessions on spotting fake news. This will include talks from Kiran Millwood Hargrave on her latest book The Way Past Winter, novelist Abi Elphinstone on the real-life adventures behind her books, and comedian Harry Hill launching his new book, Matt Millz.
On Friday 24th May, the Key Stage 3 and 4 day, the programme offers a sneak peek at the latest releases, and comedy, history and a journalism masterclass. During which, comedian and author David Baddiel will bring his classroom drama, Head Kid, to the stage, Marcus Sedgwick will presents his ghostly new novel, and author and filmmaker Yaba Badoe will talk about the blending of environmentalism, magic and feminism.
Aine Venables, Hay Festival education manager, said: "Our programme for 2019 includes a stellar line-up of speakers offering a diverse range of events for pupils in Key Stages 2, 3 and 4. Opening access to inspiring opportunities for young people is a core part of our mission, here and around the world, and we can't wait to throw our doors open for these free sessions."
Hay Festival's Programme for Schools is part of the festival's wider education work that also includes Hay Compass, Hay Academy, Hay Levels, free tickets for students in tertiary education, Hay Festival Scribblers Tour, and the Beacons Project, a free workshop residency for 16-18-year-olds interested in writing.
For more information, visit www.hayfestival.org.