A school visit to see the West End musical, Waitress, which has just been extended, can be accompanied by educational Drama workshops.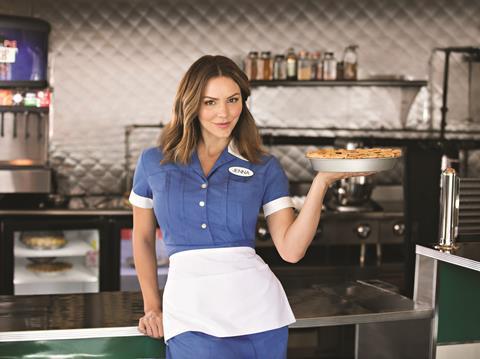 Waitress, which includes music and lyrics by singer-song writer Sara Bareilles (Love Song, Brave) is now booking until October 2019 at the Adelphi Theatre, after its extension was revealed earlier this month.
Theatre Workout, known as a centre for education situated in London's West End, is the provider of the school workshops which can used to aid learning when going to see the show.
New workshops
The first of the workshops is a Musical Theatre workshop which covers a variety of types of performing, such as acting, singing, and dance. During the sessions, pupils can explore the techniques used to perform and those used in the musical, Waitress.
The focus of the workshop will be on acting through song and students will learn about storytelling through song and dance whilst discovering more about the show's characters, themes and plot.
The second workshop available is a Drama workshop, which aims to build confidence whilst learning and helps pupils get to grips with the production.
Students will study the characters as well as the story and will learn a range of performance skills, whilst exploring scenes, creating their own characters and staging of the show.
About Waitress
Meet Jenna, a waitress and expert pie-maker who dreams of a way out of her small town and rocky marriage. Pouring her heart into her pies, she crafts desserts that mirror her topsy-turvy life such as "The Key (Lime) to Happiness Pie" and "Betrayed By My Eggs Pie." When a baking contest in a nearby county — and a satisfying run-in with someone new — shows Jenna a chance at a fresh start, she must find the courage to seize it. Change is on the menu, as long as Jenna can write her own perfectly personal recipe for happiness.
The musical is based on the 2007 motion picture by Adrienne Shelly.
For more information, visit www.theatreworkout.com/waitress and www.waitressthemusical.co.uk.