English Heritage has relaunched its education programme for 2022 in a bid to encourage more schools to take advantage of the benefits of school trips to children's wellbeing and cross-curricular learning.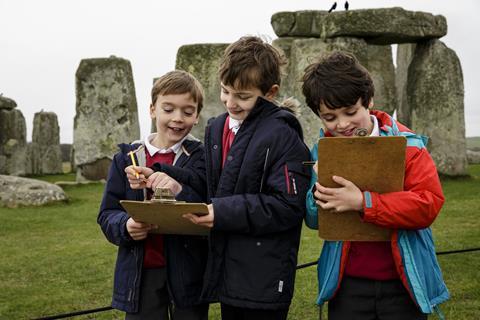 The programme incorporates both free school trips and expert-led, paid-for Discovery Visits at the hundreds of historic sites in English Heritage's care.
The charity has continued to invest in and improve its educational programme in 2022, appointing 162 new volunteers, creating multiple new free Teacher's Kits and downloadable teaching resources, as well as six new Discovery Visits and a further 22 having been revised during the pandemic.
These include a wider number of SEND (Special Educational Needs & Disabilities) appropriate trips, such as meeting the working donkeys at Carisbrooke Castle on the Isle of Wight and sensory activities at Portchester Castle in Hampshire.
Kate Mavor, chief executive of English Heritage, said, "We are extremely hopeful that by encouraging more schools to return to educational visits, we can play our part in the process of levelling up and improving the wellbeing of children from every community.
"I am personally inviting teachers up and down the country to bring their pupils to one of our historic sites and to see for themselves the huge benefits the experience can bring, not just to children's learning, but also their health and happiness.
"Connecting with a building that has stood for many centuries is a deeply grounding and rewarding experience, bringing history and past generations to life."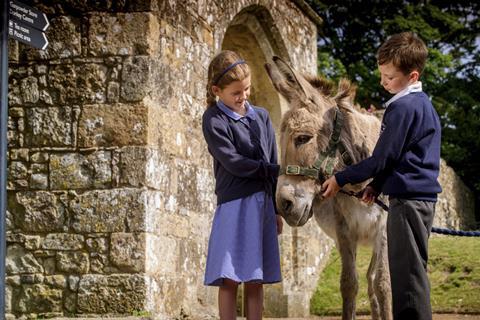 Commitment and reflection
English Heritage says that it has committed to high quality education provision across its sites with recent developments at the likes of Gainsborough Old Hall in Lincolnshire, Boscobel House in Shropshire and Walmer Castle in Kent, with a refreshed education centre at Osborne on the Isle of Wight coming later in 2022.
The charity also engages local schools and learners to help create new visitor experiences, such as the new interpretation at Belsay Hall, Castle and Gardens in Northumberland.
A Young Minds Survey and Co-SPACE Study showed that children's mental health, and in particular that of children from low-income homes or with special educational needs, has worsened during the pandemic.
English Heritage believes that school trips are more important than ever before, especially as in 2020/21, just over 4,000 students visited its heritage sites, down almost 99% on its normal annual figures of 340,000.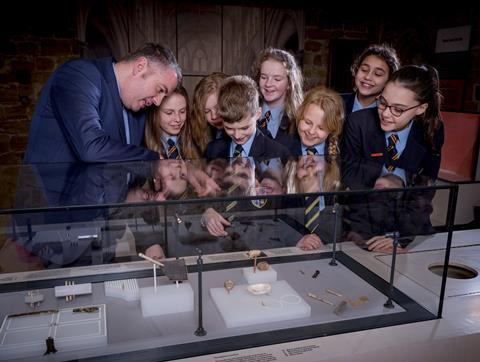 The relaunch of the programme coincides with Children's Mental Health Week and Kate Mavor added: "It seems particularly important to renew our commitment to education by relaunching our programme of school trips at this time."
English Heritage offers free self-led trips to more than 400 historic sites and Discovery Visits to 27 sites, all for pre-booked learning groups.
Any school can visit an English Heritage site for free on a self-guided visit and Discovery Visits cost £100 for an hour-long session with an expert, plus hands-on experiences.