A programme of digital fieldwork courses to support teachers and students is being launched by outdoor education charity, the Field Studies Council (FSC).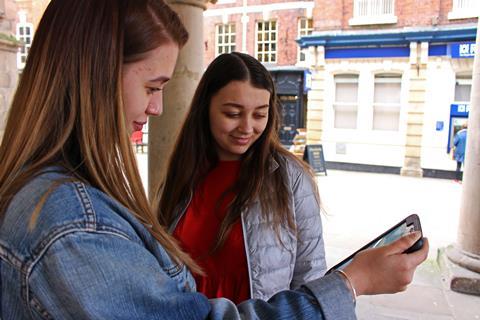 The new range of teaching tools are aimed at helping GCSE and A-Level students who would usually visit one of the charity's study centres to undertake geography or biology fieldwork but currently can't because of continued restrictions around school travel and overnight residential trips.
Instead, teachers will now be able to access virtual support through the FSC digital programme so that they can continue to deliver fieldwork sessions to students safely within their own school.
The programme incorporates more than 40 different products covering core secondary geography and biology topics required by the main examination boards.
David Morgan, FSC education development officer, said: "Many of our centres are now welcoming school groups back for non-residential visits, but we recognise that travel won't be an option for all schools at this time and current guidance means we still cannot host over-night residential courses.
"Offering an online alternative means more teachers and students can benefit from FSC expertise in fieldwork and practical learning.
"Our experienced team have worked extremely hard to create these fantastic digital courses over the last few weeks.
"The packages give teachers access to digital resources to facilitate a virtual field trip to one of our spectacular field sites as well as teacher guidance notes to support delivery and some follow-up sessions."
"We have applied everything we know about fieldwork to make them as useful as possible," added David.
What is the Field Studies Council?
The FSC has been delivering learning outside the classroom for more than 75 years.
It is is an environmental education charity committed to helping people discover, explore, understand and be inspired by the natural world.
Its network of centres provides day and residential courses for all ages from young children to retired adults from schools and communities throughout the UK.
Mr Morgan added: "We are all having to adapt to new ways of working due to the unimaginable circumstances and challenges we have faced this year and we hope this programme will continue to engage teachers and young people in fieldwork."
Teachers can sign up to the launch by registering here or view the live stream here.