School groups can attend the show for a dedicated education day on Thursday 18th June this year.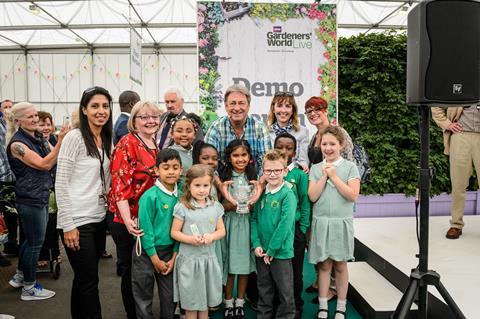 BBC Gardeners' World Live, an annual four-day event taking place at the NEC, Birmingham in June, welcomes school groups on all show days - but its dedicated Schools Day on the 18th will include a Schools' Session in the BBC Gardeners' World Live Theatre.
Tickets, which cost £18 per student, provide entry both into the gardening event and the BBC Good Food Show Summer, which will be open at the same time.
Among the educational activities planned are:
Roots to Fruit theatre session (only on Thursday 18th)
A planting session with the Roots to Fruit team
Ideas for school gardens found in the Show Gardens area
Information about growing fruit and vegetables at school
Gardening-themed competitions
Plus, there is a free reservation period allowing schools to arrange their visit without having to pay until April; and one teacher for every eight students is eligible for a free ticket.
About the Roots to Fruit session
This hands-on activity begins at 11.30am on Schools Day, led by the Midlands-based horticultural centre, Roots to Fruit. Students can learn how to choose plants for different situations, how to lay turf and install features in their own creative garden. The session is designed to develop practical skills while learning gardening theory.
School competitions at BBC Gardeners' World Live
Pupils can see competition entries from schools across the Midlands on display at the show, and vote for their favourites.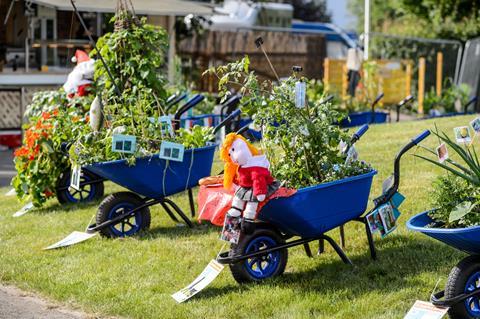 The School Wheelbarrow Competition has the theme of Around the World in 30 Barrows, encouraging groups to pick one country as inspiration for their wheelbarrow design and planting. The second competition, EYFS Useful Planters, involves children picking a planter that relates to the plants they want to grow, and also requires them to care for their plants.