Manchester Airport's onsite education centre AeroZone has opened its doors, giving pupils of all ages the chance to learn more about the airport and the career opportunities available in aviation.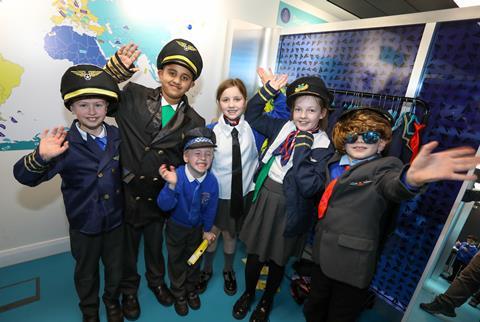 Manchester Airport says that the centre will focus on a range of topics and subjects and will welcome more than 5,000 young people aged between four and 18 every year, becoming the third AeroZone centre behind London Stansted and East Midlands airports.
Mayor of Greater Manchester Andy Burnham opened the centre which will use cutting-edge design and educational technology to link aviation-related activities to the curriculum, offering a mix of classroom space and interactive zones.
AeroZone's design is influenced by aviation and features a cabin with original seats and a cockpit, complete with flight simulator.
A dedicated 'careers wall' showcases the wide range of opportunities available in aviation, along with information and advice about how to access them, plus airport colleagues will appear as guest speakers, giving youngsters the chance to put questions to them.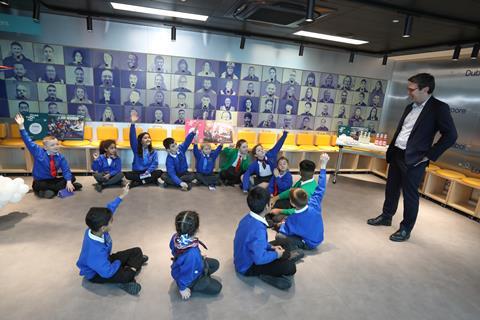 Karen Smart, managing director at Manchester Airport, said: "We are delighted to be able to open this fantastic facility at long last, having originally planned to open it in 2020 before the pandemic made that unviable.
"AeroZone provides us with an onsite hub for our educational outreach work, and provides school children in our area with a state-of-the-art facility in which they can learn more about the global gateway on their doorstep, with lessons and materials tailored to the curriculum."
The facility is being delivered as part of Manchester Airport's £1bn transformation programme and will form a major part of its education programme, as outlined in Manchester Airport Group's Corporate Social Responsibility (CSR) Strategy.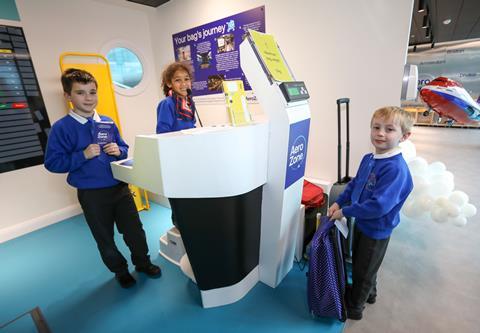 The airport operator has committed to ensuring 'opportunity for all' as one of its strategy's key objectives, with a pledge to support the education of at least 60,000 young people over the next five years.
Karen Smart continued: "We are keen to open youngsters' eyes to the broad range of career opportunities on offer across our site.
"Hopefully this facility will encourage young people to think about the options available to them once they have finished their studies."
Mayor of Greater Manchester Andy Burnham added: "I am sure that a visit to AeroZone will be an eye-opener for the young people who experience it."