Our Lady's Catholic High School in Preston recently sent a group of Year 9 pupils who had been identified as struggling to fulfil their potential on a week-long residential to the Outward Bound Trust's outdoor education centre on the shores of Ullswater in the Lake District.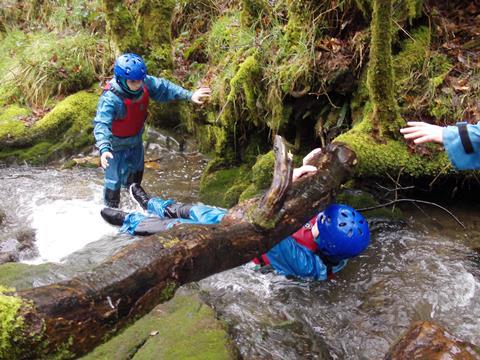 School: Our Lady's Catholic High School, Preston
Subjects: Resilience and academic performance
Number of pupils: 12
During their week the group took part in a number of outdoor activities including canoeing, an overnight camp at Ruthwaite Lodge, gorge scrambling and raft building.
Principle teacher of Geography, Charlotte McNeela, explains why the school chose to work with The Outward Bound Trust and describes the huge benefits the trip had on pupils.
Our Lady's is a mixed 11 to 16 non-selective Secondary school with around 900 pupils, a catchment of working families, and a Pupil Premium of 19 per cent. At Our Lady's we support all our pupils to develop a raft of personal and social skills outside the classroom. Although our academic standards and achievements are high, the school's ethos is very much focused on developing the whole pupil and not just their academic grades.
I have long been an outdoor education fan. I am a qualified mountain leader and am highly involved in the Duke of Edinburgh Awards we run at school for Year 9. Having experienced for myself the transformative qualities of learning in the outdoors, I am hugely enthusiastic about the power of this approach to develop personal and social skills and I have seen academic achievement go through the roof when self-belief and resilience are bolstered.
We offer our pupils a range of travel experiences, such as a Catholic Retreat and a trip to Italy, but when it comes to a week-long outdoor residential course, we choose to work in partnership with The Outward Bound Trust.
We value the trust's approach to balancing 'doing' with thinking and reflecting. It is not simply a matter of climbing mountains or canoeing across lakes, though these skills are invaluable in themselves. We work with the trust's highly experienced and qualified instructors to explicitly develop confidence, resilience and leadership qualities and to track pupils' achievements during the course and when they are back at school.
The way it works at Our Lady's is that our pastoral system helps identify those Year 9s who may be struggling to fulfil their full potential. Sometimes we can see this in their academic performance, with others it might be about attendance, social or emotional skills or circumstances at home that are limiting the children's self-belief.
Low self-esteem can have a profound effect on pupils, so we aim to identify pupils who are vulnerable and we work proactively with Outward Bound to substantially improve their resilience to tough challenges.
We use Carol Dweck's Mindset Theory as a background to our approach and we have explicit objectives like developing resilience through leadership skills. We know that some pupils tend to give up when faced with difficult challenges in school. The trust instructors help pupils feel proud of what they achieve. And it happens through practice plus reflection. When you are half way up a mountain or across a lake, you can't just stop. You have to keep trying. The sense of achievement is palpable, and we ask: what makes you feel proud? The answer is invariably to do with not giving up, sticking with the tough things, learning through setbacks.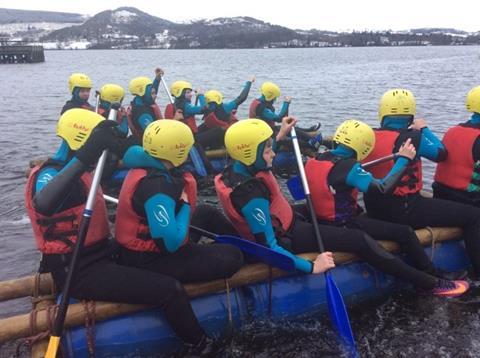 Back in the classroom
The incredible thing is what happens back at school. We use their outdoor experiences as a reference point for tackling tough challenges in class. And it works. We monitor and track pupil development and have seen a 93 per cent improvement on a range of academic and social/emotional factors – homework, attendance, a whole spectrum. It's phenomenal.
One pupil was struggling so much he was almost a social recluse. Unable to effectively communicate with his peers or adults, he was at a loss. After his residential week he was almost unrecognizable, going on to win a scholarship for a further 19-day Skills for Life Award course. Now, he is applying for College, becoming a prefect, engaging across the whole of school life. His confidence has gone through the roof.