It seems that there could be no better time to introduce your students to Science, Technology, Engineering and Maths (STEM) subjects, and luckily there are plenty of places across the country to help you do just that.
With the Department of Education releasing new findings which have shown that girls in England are less likely than boys to consider studying STEM subjects, and another study published by the Social Market Foundation and EDF stating that there will be 150,000 more jobs in the STEM field by 2023, now is the time to get your students involved in the world of Science, Technology, Engineering and Maths.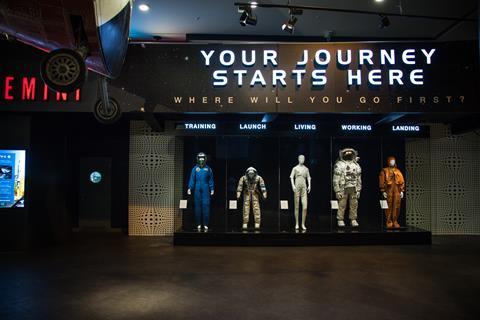 Marvellous museums
When it comes to taking STEM studies out of the classroom, London's Science Museum could easily be the first port of call, and for all the right reasons. The interactive exhibits and displays can be used to ignite curiosity about Science and Maths, with itineraries available for Key Stages 1 to 4.
Other museums to consider include the London Transport Museum which uses its iconic collections to tie in with Science, Maths and Design & Technology, or the National Museum of Computing, which could also be tied in with a History visit to Bletchley Park, located on the same site, to make for a full day of learning outside the classroom.
For an alternative option, head to the Winchester Space Centre to take part in one of their six curriculum-linked workshops and participate in their guided Space Challenge mission, which opened last year. Or, take a trip to the National Space Centre in Leicester which this summer will become home to Tim Peake's space suit.
If you're visiting Bristol's We The Curious, be sure to stop off to see either a Planetarium and Science Show, or both if time allows, to transport your students into the world of Science. At the MAD Museum in Stratford-upon-Avon, your students will find themselves immersed in a world of weird and wonderful inventions, as they build marble runs and learn about the engineering and physics principles along the way.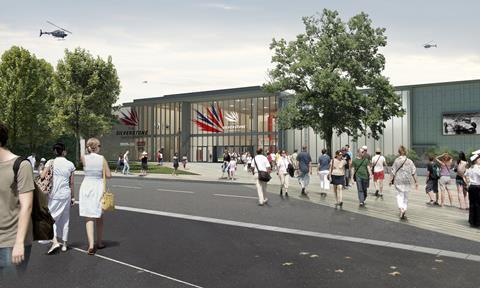 Not quite a museum, but a new visitor centre with STEM links that should be on your radar, is the Silverstone Experience, opening this June. Pupils of all ages will be able to explore the exhibition, which will take them on a journey through the past, present and future of Silverstone and British motor sport, as they learn about the engineering and technology behind the sport.
An exhilarating experience
Theme parks may not be your first thought when it comes to booking a STEM trip, but aside from providing a fun day out for your pupils, many now also run their own education programmes.
Thorpe Park in Surrey, for example, specialises in STEM and Business Studies, with workshops such as the Science of Rollercoasters and Design and Technology: Structures available to book for Key Stages 2 to 5. The attraction also runs an annual STEM Fair, and while the 2019 event is already sold out, teachers should be prepared to book early for next year.
New for this year at LEGOLAND Windsor Resort is the EcoPower and Science of Rollercoasters workshops. Both recommended for Key Stages 2 and 3, students will be able to build their own LEGO models, whilst discovering the Science and Technology that helps to run the real-life versions.
Chessington World of Adventures' Science Week will return on the 25th, 28th & 29th March 2019 but if that is too soon for you, the attraction also runs a number of workshops throughout the year. Examples include Animal CSI, suitable for Key Stages 1 and 2, which will see pupils solve a crime in the new Science workshop and Rides in Action for Key Stages 3 and 4, which will take students to see the rides up close as they learn the secrets behind their design and the forces that make them work.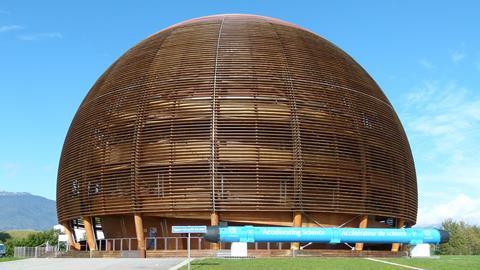 Away we go
Another way to bring your STEM studies to life is with a trip abroad and there are plenty of places, both near and far, that will be sure to inspire your students.
Most notable is perhaps a trip to CERN in Geneva, which can be further added by factoring in time to explore the Microcosm exhibition, or the exhibition in the Globe of Science and Innovation.
However, NASA also runs three- or five-day camps at the Kennedy Space Centre in Florida, during which students will be able to meet an astronaut, experience the launch of Apollo 8 in the firing room and experience some of the earliest space missions through a 4D multisensory theatre.
Meanwhile, a visit to the Euro Space Centre in Belgium will see your pupils transformed into space exploration pioneers for a few days as they participate in trainings, briefings, space missions, astronomy and rocket building sessions.