Steve Dool says the creativity shown during the pandemic has been inspiring as he advises providers to prepare for an "avalanche of interest".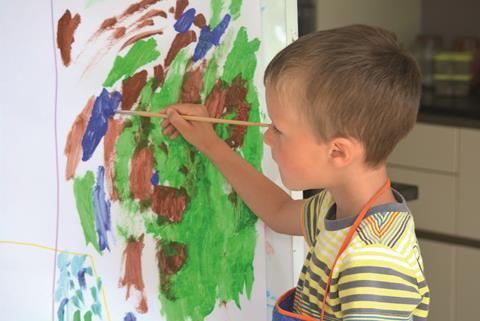 Covid-19 is the greatest challenge society has faced in our lifetime. It is a crisis second to none, it will test our attitudes, approach and response to the limit. It will shape our thinking and behaviour for the rest of our lives.
We can perhaps all point to what made a difference in our lives. It may have been a person or an experience but more than likely a combination of both. I firmly believe, as do the vast majority of school leaders and teachers, providing developmental experiences which help to inform and change young people's lives are crucial to their future success.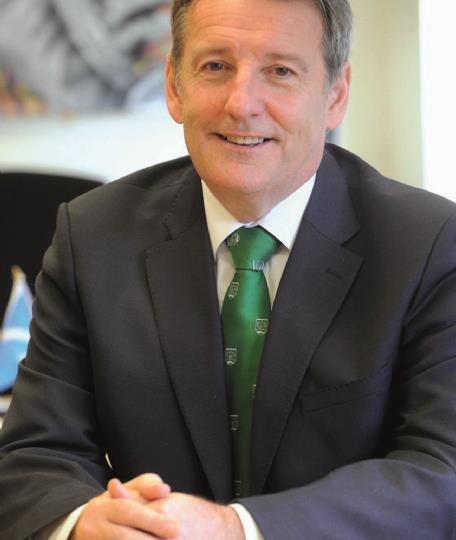 Educational visits and their capacity to bring learning alive and create life changing experiences play a vital part in helping our young people to realise their potential.
The impact of Covid-19 on the availability of these immediate opportunities is significant and, often shattering for all those who have had visits cancelled when they were looking forward to them so much. My own daughter is one who had to return home early from a once in a lifetime back packing tour of Australia and New Zealand that had only just started. My old school had to pull 100 students out of a sports tour to Cape Town while a friend cancelled her school ski course to Italy days before departure with the official visit sweatshirts, complete with school logo and details of the expedition, already issued. All so hard to manage and deal with but not in the same ball park as what we all face today.
The priority at this time is staying at home, protecting the NHS and saving lives and it's important we are all resolute and focussed on the social distancing strategy that will get us through this extraordinary challenge. Our reliance and respect for our magnificent health workers, care staff and other key workers is evident and well deserved.
"It's been inspiring and heartening to observe the massive range of ideas, resources and improvised activities that have been promoted on social media and from organisations passionate about using the natural environment as a place of learning."
Searching for insects and birds in the garden, daily workouts and skills challenges, online chats and conferences with friends at home and abroad, cooking, drawing, building and fixing have all featured and I would observe, being enjoyed, by millions of young people. We must offer our congratulations to parents and relatives who have used their imagination and creativity to use the home and its surroundings as a learning space, and a place for personal development. Also, recognising and supporting the mental health and well-being issues that result are all key issues that we need to acknowledge and address.
A time of reflection and realisation
This crisis makes me reflect and realise that some of the best learning opportunities are those that take place in real life scenarios away from the classroom. It reinforces in my mind the case for developing the school curriculum to embrace learning in different spaces as a way of improving knowledge, understanding, retention and recall along with motivation, enthusiasm and commitment.
So, what happens when we return to school? It will not be possible to simply "switch the light back on." Learning in the future will look very different to that we experience now. We will not forget or ignore what we have witnessed in these times of improvisation and creative thinking.
"The place of learning outside the classroom and the benefits for mental health and well-being will become more apparent than ever before and school leaders will be searching for ways in which to deepen the learning experience."
We will need to provide curriculum and a range of opportunities that can build on the stimulating and inspiring things that have been shared between parents, teachers, communities, voluntary organisations and the media. The importance of also recognising that our disadvantaged young people may have grown in number and the gap may have widened, places an increased responsibility on schools and other organisations to make sure such opportunities are an entitlement for all, not just those fortunate to have a strong support network around them.
As we move on, our school based colleagues, in extreme conditions, are dealing with massive challenges involving not only trying to continue to develop our young people but also being involved in life and death situations within their communities.
School trip providers - you have a critical part to play
As we move from crisis to resilience and recovery, my advice to providers of educational visits and learning outside the classroom activity is you have a critical part to play. You must be ready and prepared for an avalanche of interest in your programmes. You must spend your days creatively designing and preparing new and innovative opportunities for school groups, that will be even more flexible, appealing and attractive to young people, school leaders and teachers in the months and years to come.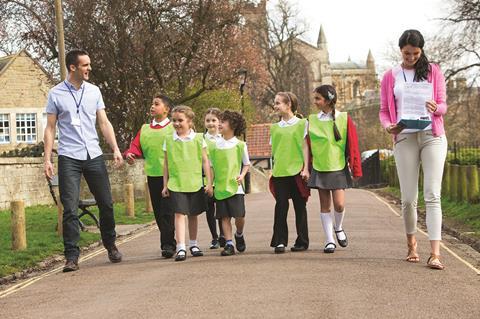 Your involvement and contribution will become more valuable than ever before. Looking to the future and planning to secure the right opportunities for all our young people will be of paramount importance. It will help to ensure our children have the broad and balanced curriculum they need, enriched by high quality opportunities. We have a key role in unlocking potential and discovering real talent that will add so much to regenerating our economy and supporting our future prosperity and well- being as a nation.
I appreciate for those that have had their visits and activities cancelled this has been a real blow. However, let's overcome this pandemic and seize the opportunity to embark on the experience of a lifetime at some point in the future.
Finally, many colleagues, friends, families and communities face a period of uncertainty, illness and worry and my thoughts and prayers are with you.

Steve Dool is chair of the Council for Learning Outside the Classroom (CLOtC) and was a teacher for 32 years as well as being headteacher of Neston High School in Cheshire for 10 years. He's also an education consultant.
View full Profile