Planning where to take your class to celebrate national Shakespeare Week in 2020? Here are some top activities and attractions for schools.
Next year's Shakespeare Week will take place from 16th - 22nd March. The event has been successfully running for six years, thanks to the team at the Shakespeare Birthplace Trust. Having just won the Education / Learning Team of the Year Award at the School Travel Awards, Shakespeare Birthplace Trust provides plenty of valuable projects, resources and programmes available for all ages and Key Stages at its historic sites.
In 2020, the team hopes to boost creativity in the classroom with a focus on Art and Design during Shakespeare Week.
Libraries across the country will host Shakespeare-themed activities, from illustration workshops to LEGO clubs. The Big Shakespeare Book Hunt will return and see Shakespeare books hidden somewhere in 154 communities around the country, waiting to be found, read and set free again.
The Trust's Kids' Zone online space has creative challenges for pupils to complete, such as drawing comic strips and writing poetry.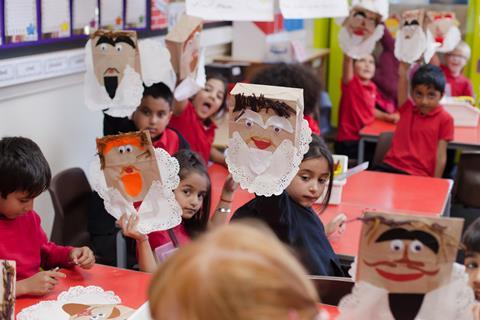 And of course, in the Bard's hometown of Stratford-upon-Avon – where the Shakespeare Birthplace Trust cares for the five historic family homes – there will be plenty for young people to do. On Saturday 21st March, families are welcome to a free fun day filled with activities hosted by celebrity artists, such as Horrible Histories illustrator, Martin Brown.
Children aged 11 and under can get their creativity flowing now with the Shakespeare Portrait Competition, which involves creating their very own portrait of William Shakespeare. The winning entry will receive prizes including seeing their creation on display at The Lowry in Manchester during Shakespeare Week. The deadline is 31st January 2020 – find out more on the website.
With more news about Shakespeare Week being announced, why not plan a trip to a themed location? Here are just a few ideas for some Elizabethan inspiration – and some are less obvious than others…
1. Shakespeare's Globe, London
The open-air playhouse on London's south bank almost goes without saying, being the most faithful reconstruction of the theatre for which Shakespeare worked and wrote. Two new guided tours have recently opened for schools: the Sam Wanamaker Playhouse Tour, detailing how the classic Jacobean indoor space was reconstructed; and Shakespeare's Southwark walking tour, which delves into the history of Bankside and Elizabethan London including a stop at The Rose Playhouse, where some of Shakespeare's earliest plays were first performed.
Shakespeare's plays are brought to life even further with new live demonstrations of combat techniques, Elizabethan dressing and 17th-century printing processes, which can be booked on their own or in addition to a guided tour.
Of course, their long-running educational content is also available for Primary, Secondary and international schools. Discover more at www.shakespearesglobe.com/learn.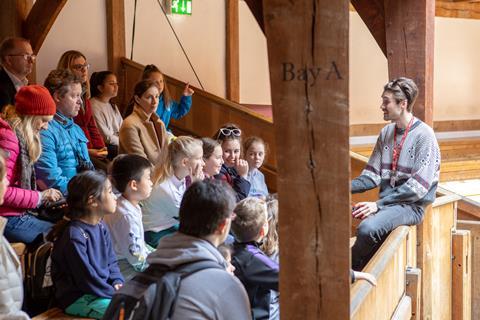 2. Royal Shakespeare Company, Stratford-upon-Avon
Stratford-upon-Avon is the appropriate home to the Royal Shakespeare Company, the world-renowned company that brings Shakespeare's plays to international stages. All of its productions begin in Shakespeare's hometown, and performances can be enjoyed in all three of their local theatres. The likes of David Tennant, Sir Ian McKellen and Dame Judi Dench have all starred in RSC productions. Another bonus – UK schools that become RSC Education Members are eligible for discounts on year-round performances.
Not only are the theatres worth a visit; schools can take part in acting workshops at the company's Core Learning Centre, which involve students exploring a Shakespeare play and unlocking its language in the same processes used by RCS actors. Full- and half-day workshops can be tailored for all Key Stages and can even end with a performance by the students themselves.
3. Cawdor Castle, Scotland
Built as a private fortress by the Thanes of Cawdor, the ancient medieval tower is home to the Cawdor family to this day. But did you know that it has historical connections to Shakespeare's Macbeth? The titular character of 'The Scottish Play' was a real man, born about the year 1005. Shakespeare's play follows the character of Macbeth, who is told he will become the 'Thane of Cawdor'. Artistic licence aside (the castle itself didn't exist in the real Macbeth's time), it's a remarkable site that is steeped in intrigue and legend.
Find special school rates at www.cawdorcastle.com.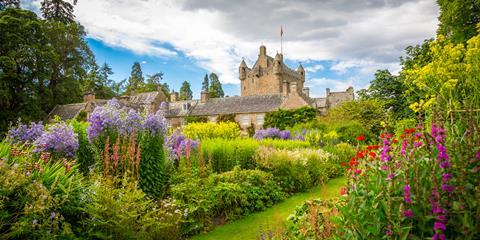 4. Rufford Old Hall, Lancashire
One of the country's finest 16th-century Tudor buildings is Rufford Old Hall, under the care of the National Trust. It's most famous for its Great Hall and the fact that William Shakespeare may have spent some time there in his youth.
Evidence suggests the young playwright stayed at Rufford Old Hall for six months in the 1580s, under the name of William Shakeshaft. Thanks to Honigmann's 1985 book, Shakespeare: The Lost Years this theory gained considerable footing. It is also assumed that Shakespeare himself performed in the very same hall.
Intrigued? Contact the site for information about group visits on 01704 821254 or via email at ruffordoldhall@nationaltrust.org.uk.