Royal Liberty School in Romford were keen to get travelling again after the last couple of years, so decided to arrange a cross-curricular school trip to Belgium. Here's a round-up of their exciting experience.

For many of the students, this was their first residential trip ever, having missed out on primary school trips due to Covid. Group leader Adam Higgins approached school tour operator Halsbury Travel to organise a bespoke cross-curricular school trip to Belgium.
He'd chosen this destination because of the exciting opportunities the country offered for both science and history, plus he really wanted to bring both subjects to life and give students some real-world context to what they had been learning about in the classroom.
First, they visited the European Space Centre in Libin, where Adam's students enjoyed a hands-on astronaut training experience. They learned about the history of space travel, as well as what the future might look like. And they had the opportunity to have a go on multi-axis chairs to experience what it's like to go into a spin in space and how they regain control.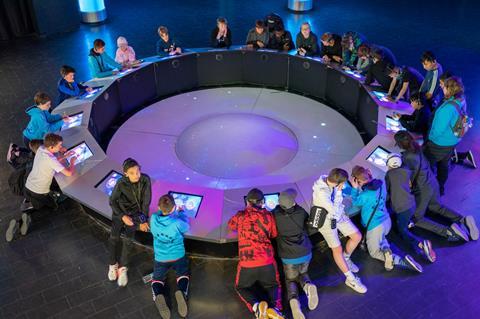 The students also tried a VR simulator, to experience gravity on the moon and Mars, and find out what space travel sickness feels like. Their fun-packed day at the European Space Centre ended with the students designing, building and launching their own rockets.
Adam felt the day was important for inspiring students to see the joy in science. "Every student had the opportunity to take part in each activity," he said. "Even if each student was not typically the most academic, they all learned something new. But, most importantly, they all enjoyed the activities, furthering their enthusiasm for science."
The group then travelled on to Ypres, where the focus shifted to World War One history. The school has a rich military history as a training camp for the officers of the Artists Rifles so the opportunity to learn more about the experiences of soldiers couldn't have been more poignant.
They visited the In Flanders Fields Museum, Passchendaele, Tyne Cot and the German Cemetery at Langemark, where they learned more about the human reality of war and experienced what life was like in the trenches. They were also able to take part in the Last Post Ceremony, which is always a very moving, memorable experience for students.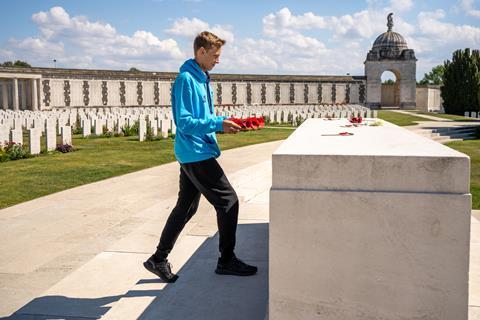 As the trip was the first one Adam had led, Halsbury Travel were on hand to assist with his vision for the residential. He said: "Each member of staff that we dealt with at Halsbury couldn't do enough to help – they gave a sense that we were not just another customer, but they really wanted us to have the best possible experience."
Halsbury Travel offers education school trips both in the UK and abroad, and tailor every trip to meet the specific requirements and learning objectives of each group.