Here's our round-up of the best highlights and school-friendly ideas to book for the autumn term, from theatre performances to outdoor activities.
1. RHS Hilltop – The Home of Gardening Science
The UK's first dedicated gardening science hub (pictured above), surrounded by four acres of 'living laboratories', was unveiled at RHS Garden Wisley in Surrey in June. RHS Hilltop – The Home of Gardening Science showcases the mesmerising world of horticultural science "like never before" and aims to help create a greener future.
School children will be able to watch live experiments as they happen and speak directly to scientists to learn more about their work.
2. The Prince of Egypt
The Prince of Egypt, a London West End musical based on the DreamWorks Animation film, has resumed performances at London's Dominion Theatre, with tickets for school groups available from Monday 6th September.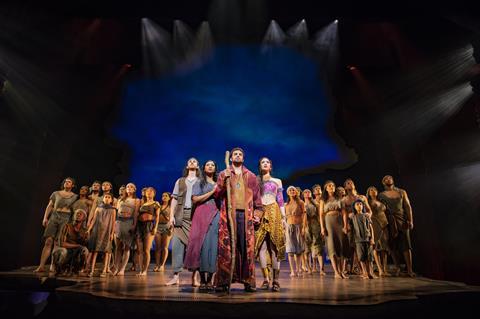 The show is described as one of the biggest musicals ever staged in the UK and features live fire effects, illusions, pyrotechnics and performer flying, together with state-of-the-art projections, video and sound designs.
Schools can exclusively book performances for next year too, from Monday 10th January 2022 until Saturday 3rd September 2022, with one free teacher space for every ten pupils.
3. Wildfowl & Wetlands Trust
The Wildfowl & Wetlands Trust is offering new sessions linked to climate change and plastic pollution at a variety of its centres across the UK for future visits. A survey conducted by the charity YoungMinds revealed that 80% of children felt that the coronavirus pandemic had made their mental health worse, with the WWT encouraging schools to get children spending more time with nature to improve this. The 'Climate Champions' workshop gets pupils taking on the role of a leaf to see its importance in tackling climate change and the 'Plastic Planet' session will explore the problems wetlands face by pollution.
4. The Ultimate STEM School Trip
The Ultimate STEM School Trip at Winchester Science Centre will return in September with explosive activities, live shows and immersive exhibits all making up part of the visit. The school package has been designed by expert science communicators to spark curiosity and ignite passion and enthusiasm in STEM (science, technology, engineering and maths).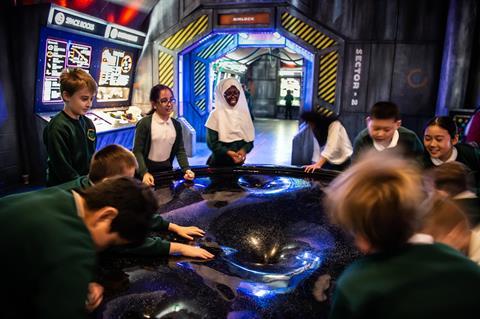 Students will have the opportunity to see a magical live show in the UK's largest standalone planetarium, where they will be taken on a journey through the stars. Schools can now book for September and beyond, with the trip being described as an adventure around the Science Centre for Key Stage 1 - 3 pupils. For more information and details on how to book email education@winchestersciencecentre.org
5. The Bioasis
Open to students from Year 8 to 13, the Bioasis is described as a new post-apocalyptic adventure, set in 2074 in a secret location in the south west of England, giving schools across the country the chance to escape the classroom. Students are taken out of their comfort zone on missions that are "challenging but extremely rewarding" with the aim of reconnecting young people with nature and help them build life skills.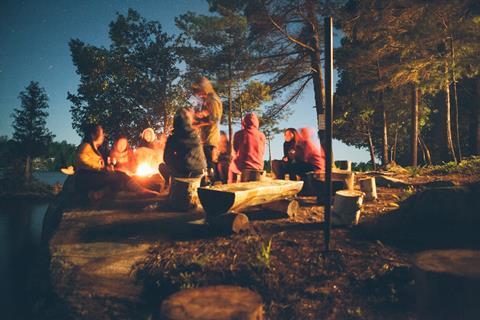 Schools are able to choose from two missions: a classic six-day adventure, or the 10-day 'Bioasis Extreme' challenge, which involves a multi-day wilderness trek into The Bioasis from an undisclosed location.
Trips to the Bioasis are low in carbon emissions with minimal impact to the natural environment. Food is sourced from local farms keeping food miles to a minimum.
6. Wicked the Musical
Schools can now book tickets to see Wicked at London's Apollo Victoria Theatre. Performances resume on Wednesday 15th September with educational bookings available for Tuesday-Thursday performances at select times and discounted rates and one free spot for teachers with every ten tickets purchased.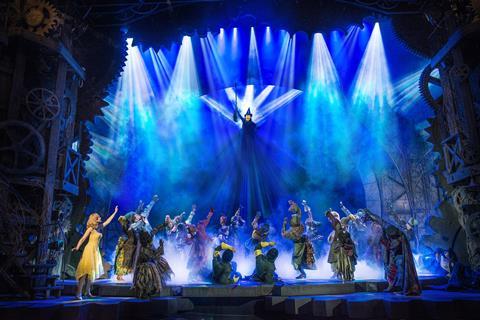 Teachers can also use downloadable resource packs which aim to combine the thrill of live performance with classroom-based activities linked to the National Curriculum, for use both before and after the visit.