A look at football stadium tours which offer young people a glimpse into the world of professional sport.
1. Etihad Stadium
Inspire your students at the home of Manchester City (pictured above) and give them an insight into the high-performing world of Premier League football, linking key aspects of the football business and life at the Etihad Stadium to the English national curriculum and exam boards. Led by a trained guide, school groups will be toured around the stadium, paying special attention to areas that relate to their chosen subject. Each experience is carefully tailored to ensure it is suitable to each group.
2. Stamford Bridge
The Business Of Football Tour at Stamford Bridge is ideal for GCSE business students, providing an exciting insight into matchday and non-matchday operations at Chelsea Football Club. Students complete an education workbook with answers provided by an experienced guide across a one hour slot which focusses on merchandise, marketing, finance and staffing. Questions about the Chelsea Museum and Megastore are also included, which groups can work on independently after the tour.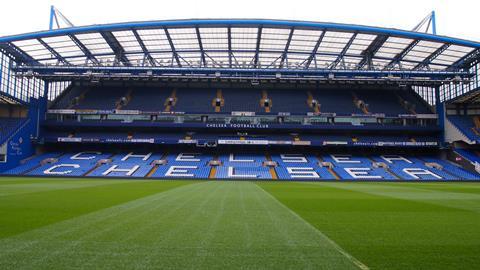 3. London Stadium
Take your pupils and students out of the classroom and into the world famous stadium, which not only hosted the London 2012 Olympic Games, but is now the home stadium of The Hammers. The team at the London Stadium has developed a suitable tour which has been tailored to meet national curriculum learning objectives, showcasing the work of the stadium and what happens behind the scenes in professional sport.
4. Wembley Stadium
Did you know that 2023 marks 100 years of Wembley Stadium? Teachers can combine a Wembley tour, which includes the chance to go pitch side, with a specialist workshop in either English, history, PE and business studies/travel and tourism – following the national curriculum and exam board specifications and suitable for Key Stages 2-5. Free teacher places and special school prices are available during term time.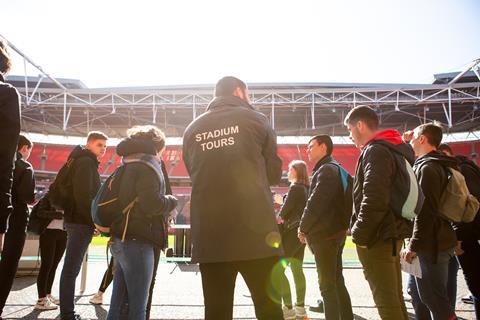 5. Anfield
Just some of the things available for pupils at the home of Liverpool Football Club include a visit to the state-of-the-art home team dressing room, the press room and the chance to walk past the iconic Anfield sign in the tunnel before taking a seat in the dug out. A new museum exhibition suitable for young people, The Boom Room: The Epic Story of Jurgen Klopp's Dream Team, pays homage to the players and all who contributed to the manager's success. The display is said to give a unique exploration into the DNA of this historic Liverpool team.