We're dreaming of far-flung locations as we look at some adventurous overseas trip ideas, for schools planning at least a year in advance.
All of these school tour operators provide a taste of something different - whether it's travel in a remote destination or the opportunity to develop pupils' skills in unique settings, from field research to leadership projects.
Here are five expeditions that promise to create lasting memories:
1. Climb a mountain and learn leadership skills in Bolivia
Outlook Expeditions operates a number of South America expeditions, with school groups venturing to Costa Rica, Ecuador, Peru and beyond. On one of their Bolivia itineraries, students can spend more than 20 days discovering its varied terrain, with highlight experiences like climbing Mount Tarija - with trekkers learning the essential skills required to reach its summit - and seeing the largest salt flats on earth. Also, students will contribute to the Espacio Project while they're here, helping children from poor backgrounds develop their creative skills.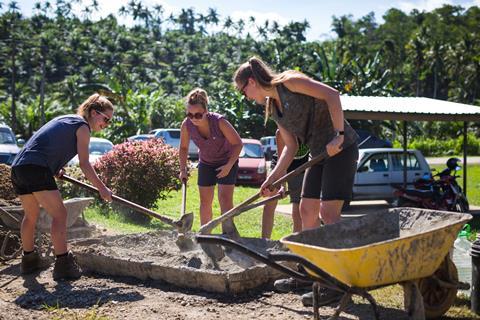 Outlook Expeditions has recently partnered with the Leader in Me programme to offer in-built leadership courses with its expeditions. This means that school groups will also take part in leadership activities during a trip, designed to ready them with professionally-recognised skills. Each student will have a workbook to complete, too, working towards a certificate that can contribute to UCAS applications and job interviews.
2. Become a jungle explorer in Borneo
Borneo is the largest island in Asia, and an exciting destination for scuba diving and wildlife surveys - essentially, valuable practical experience tied into Geography and Biology studies. STC Expeditions arranges bespoke school trips to the region led by Borneo natives, providing local knowledge and expertise to further enrich a visit.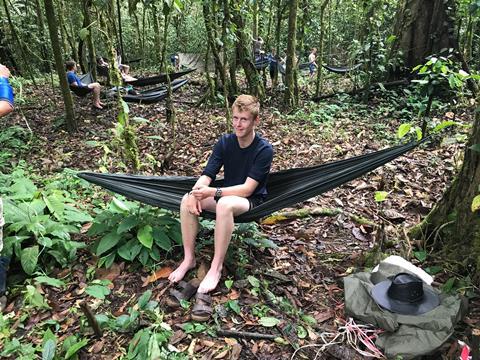 The operator runs a variety of different Borneo tours, such as a 'Monkeying Around' itinerary featuring zip wires and adventure activities, and a Science, Sea Life and SCUBA trip. Recommended for new travellers to the island is the Multi-Activity Kinabatangan Adventure, taking place across 20 days. On this journey, students can get involved in a two-day community water project at the Kinabatangan river, try white water rafting and view wildlife in the area. Groups will be further immersed in the wilderness with a jungle trek passing remote villages and forest on the way to the highest mountain in Malaysia: Mount Kinabalu.
Schools booking with STC receive a pre-expedition training programme and a safety INSET day.
3. Swim unexplored reefs in Fiji
Winners of the Best Geography Learning Experience Award at the 2019 School Travel Awards, Operation Wallacea specialises in conservation research expeditions designed for Sixth Form and Higher Education students. Providing invaluable experience, these expeditions place students in remote locations on important research projects run by leading academics.
These can cover on-land or marine topics. With the latter, pupils can learn how to dive in destinations like Indonesia, the Bay Islands and Fiji, where the largest bay in the South Pacific can be found. During a two-week expedition here, students will spend the night in homestays in a traditional Fijian village, and participate in daily activities that make up life on the islands. School groups can complete forest surveys - including interviews with local communities about how they use wild plants - complete an open water training course, and learn about the coral reef ecosystem at the Natewa Marine Research and Training Centre.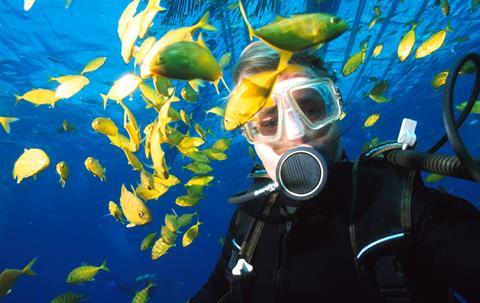 Practical experience gathered while working with scientists can inform a student thesis or dissertation, and help strengthen job applications for students interested in a career in the field.
4. Assist the village of Magara in Tanzania
World Youth Adventures runs an expedition to the East African country that brings together trekking, assisting a local village, safari and island exploration in one adventurous package. A 17-day sample itinerary includes a summit trek on the sacred Mount Meru; community projects at a village school; and a wildlife safari in Ngorongoro Crater, home to elephants, lions, leopards, buffalo and rhino. Plus, time will be spent in Zanzibar where pupils can get to know the island's culture and history, with its strong Arabic links and connection to the slave trade.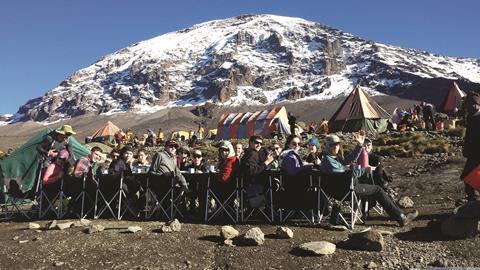 Or, schools can design their own expedition with World Youth Adventures, tailoring a trip to meet specific curriculum targets or physical goals.
5. Study great landscapes in Snowdonia
While the word 'expedition' conjures thoughts of faraway destinations, there are off-the-beaten-track discoveries to be made closer to home, too; ideal for shorter breaks. On a Geography school trip with WST, Secondary school students can visit the dramatic Cwm Idwal, as well as other geologically rich locations in Snowdonia National Park, Wales.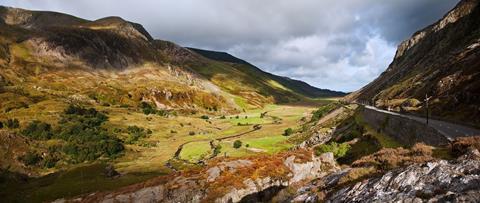 The famous Snowdon Mountain Railway will take pupils up to the mountain's summit, and unique areas like the glaciated valley of Nant Ffrancon further enrich Geography and Geology learning through their history and wildlife.
Have you led an adventurous trip recently? You could be in with a chance to win £1,500 for your school to spend on a learning experience away from the classroom. Find out more about the 'My Best School Trip' Award here.