We speak to Steve Craven, director of NST, a specialist provider of educational group travel about the impact of the pandemic and why it's vital that children don't miss out on learning outside the classroom experiences.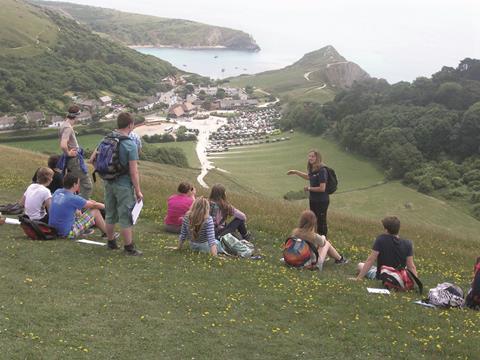 Clearly it has been a challenging time for travel, can you tell us about the work you've been involved with behind-the-scenes?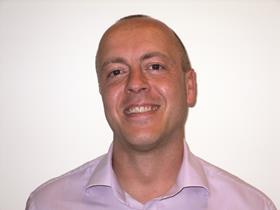 Firstly, I want to thank all teachers on behalf of everyone at NST for the role you have played throughout the pandemic as key workers, looking after our most vulnerable children and ensuring parents in support sectors could continue to work. The new school year has seen the challenge of re-introducing classroom education to pupils who have been out of their normal routine for some time.
Despite huge challenges, the NST team have been here throughout the crisis, working collaboratively with schools to ensure they get the best possible outcome.
As a member of the School Travel Forum (STF) we have contributed to a Covid Secure set of guidelines. The STF has been working with a leading independent travel risk management company to understand the challenges for schools in going abroad. The guidelines will cover transport, accommodation and visit providers in the UK and overseas, and provide clear and consistent advice for everyone involved. This work is being carried out alongside the Outdoor Education Advisers Panel (OEAP) and the LOtC Quality Badge to give schools peace of mind and advice when booking future travel and once restrictions lift.
We know that many teachers are keen to get back out there when the time is right. What is NST offering schools in terms of trips for 2021 and beyond?
During what has been a disappointing time for pupils who were looking forward to their school trip, I've been overwhelmed by how our customers have been helpful and supportive. In rolling over last year's bookings many teachers are telling us that they are ready to start preparing for trips, and indeed some can be 12-18 months in the planning.
With ever-evolving global travel advice, it is likely that there will be an increased demand for domestic school trips during this academic year.
We're proud of our 50+ years' experience and our heritage as a national school travel provider; and as such we have always put UK school trips at the heart of our educational experiences.
Our UK tour programs cover most subject areas; from arts, music and humanities, to sciences, mathematics, and history, so your pupils can still benefit from incredible learning experiences right here in the UK.
Why, in your view, is it so important that children don't miss out on learning outside the classroom experiences?
The UK provides amazing opportunities for our young people, but when it comes to expanding horizons, embracing new cultures and fostering a sense of independence, an overseas trip is invaluable for your pupils' educational and emotional development.
From a trip to the World War One battlefields and Menin Gate ceremony, to seeing first-hand the Berlin Wall, or experiencing the glaciers in Iceland, these educational experiences really bring classroom learning to life as well as creating positive memories that can last a lifetime.
Over the past several months, our young people have been through a period of unique challenges, adapting to online teaching and in some cases periods where access to the outdoors has been limited.
Experiential learning is proven to assist in academic achievement, but we should not underestimate the wider benefits. The positivity and excitement of a school trip, and of seeing new things for the first time with your friends, can hugely help young people's mental health and wellbeing.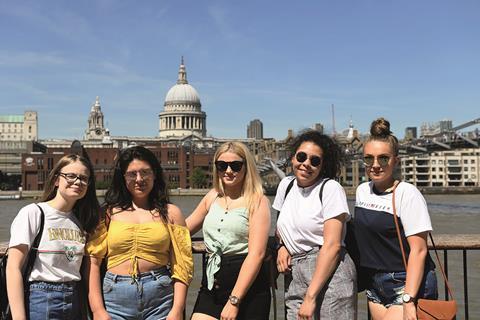 NST has evolved and innovated over the years, tell us about the work you've been doing to make trips more environmentally friendly?
We're committed to ensuring that we operate in a responsible way. The protection of our climate is of huge importance to us, so we are making real strides forward in providing the most sustainable choice for your school travel.
In 2019, we partnered with Carbon Footprint to offset carbon emissions, reduce deforestation and support local economies.
Our innovative technology allows us to achieve further reductions of CO2 emissions. NST's award-winning travel app delivers tour documents digitally, for a secure and sustainable way to access important tour information.
Plus, we're working on an exciting development, that will allow teachers to see the greenhouse gas emissions from their upcoming trip, helping teachers to assess the best trip options from both a price and sustainability perspective.
We're sure this is going to make a positive impact and will be welcomed by teachers, schools and pupils alike.

Founded in 1967 by a maths teacher in Lancashire, NST has worked alongside thousands of teachers to create unique school trip experiences and memories that last a lifetime. That's why so many schools choose to travel with them each and every year.
View full Profile