Taking pupils on a trip to KidZania London allows them to explore careers practically and apply their skills from an early age.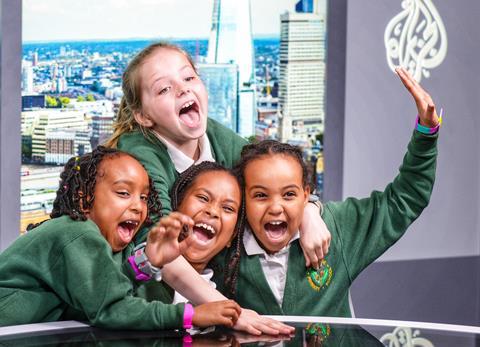 KidZania London, a mini city located in Westfield White City, has been a leader in edutainment and experiential learning for more than eight years. The 75,000 sq ft. space offers children the opportunity to learn through play by engaging in various career-related activities.
Upon arrival, children receive 50 kidZos (KidZania's currency), marking the start of their journey. Like grown-ups, from this moment onwards, they are responsible for their own money, and can earn more kidZos through work or spend them to acquire new skills within the city.
The activities, designed with the national curriculum in mind, allow children to explore various professions. They can become florists, artists, actors, news presenters, vets, doctors, fire fighters, newspaper journalists, radio DJs, aeroplane pilots at the British Airways Academy, musicians at the Roland Studio, and more.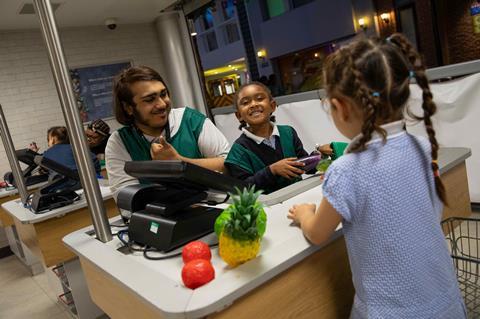 During their four-hour visit, children will use their teamwork, resilience, confidence, independence, citizenship, PSHE, literacy, financial literacy, and self-management skills. They will leave inspired and curious about their future and the opportunities ahead.
A school trip to KidZania, it helps children…
Develop their identity and grow their skills in a safe space
At KidZania, children are encouraged to express themselves freely and grow their self-confidence. All staff inside the city are DBS checked, and children cannot leave without their group leaders. A first aider is always on site, and the team is trained to respond to various emergencies and interact with children.
Learn about careers in a practical way and through role-play
In the classroom, careers' learning can often be theoretical and challenging to incorporate. However, research suggests that children learn more about careers by doing and meeting role models. At KidZania, everything is based on experiential learning. Children get to try out specific jobs, making the experience as educational and realistic as possible. Each activity lasts around 20 minutes, during which children practice a unique career of their choosing, making it a memorable lifelong experience.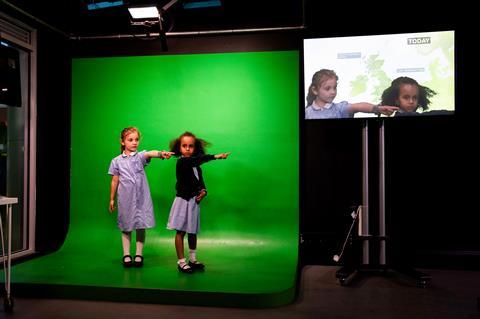 Practice what they have learnt in the classroom hands-on
During a trip to KidZania, students can practise what they have learnt inside the classroom: from reading their presenters' script to writing their own article and working on their language literacy, or counting their kidZos and working on their mathematical fluency and reasoning.
Feed children's natural curiosity to explore opportunities and widen their horizons
KidZania nurtures children's natural instincts to discover and inspires them to broaden their horizons by removing socio-economic barriers. Children can explore many jobs they may never have heard of and start dreaming of becoming pilots, doctors, or energy scientists and more!
School group prices are between £12 to £15, plus there's a free teacher ratio. Opening dates can be found here.
Book a free teacher tour or enquire about your trip by calling the schools team: 0330 131 3333, or via email schools@kidzania.co.uk.

Designed for children aged 4-14, KidZania blends learning and reality with entertainment, giving kids the chance to build their confidence, step into some real life roles - everything from a doctor, to a police officer, a dentist and so much more - and to develop relationships with some well established family brands all in one safe a secure indoor area.
View full Profile