Take a trip outside the classroom for experiential learning at its best with KidZania, at Westfield London, Shepherd's Bush.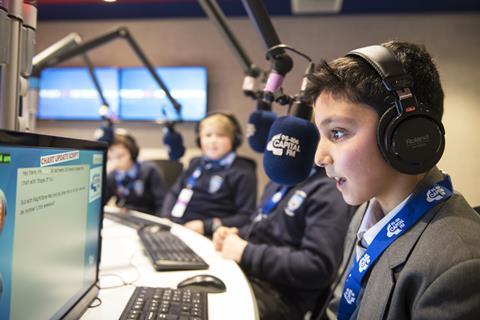 Let aspirations and inspiration soar as students step into the indoor city built just for kids aged four to 14. Here they can work, earn and play just like the real world, all in a safe and inclusive environment thanks to KidZania's ever-expanding programme of careers role-play.
Fuelled by a child's natural desire to create, explore and collaborate, KidZania is equal parts entertainment and learning, making it one of the most progressive family entertainment concepts in the world today.
From learning what it takes to fly the skies with British Airways in a real-life flight-training simulator, to sniffing out a good story with Metro newspaper, many careers are run in partnership with real-life brands to enhance understanding of real jobs and the skills required.
Career-related learning in primary and secondary schools allows children to understand themselves, as well as who they could become and enable them to reach their full potential. By starting careers early, this can bring a lasting impact on children's development and perceptions of different occupations.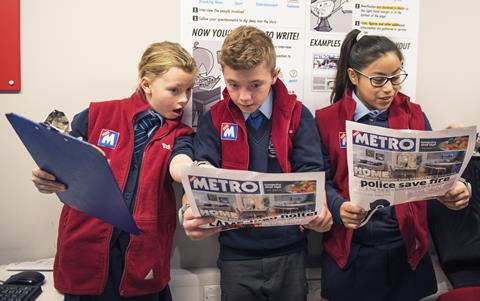 Activities are designed with reference to the National Curriculum, to help bring classroom learning to life around STEM, Literacy and PSHE. The cross-curricular interactive experience allows pupils to apply knowledge learnt in the classroom in a practical environment, and helps develop the skills needed for the world of work – from resilience to teamwork and problem solving:
Teamwork: with different roles presented in our establishments, many of our activities require collaboration from children, of varying age, culture or background. This allows children to develop social skills by interacting and learning from others.
Independence: children are empowered to explore the city independently and choose options suited to them without being influenced by others. Children have autonomy in their experience, from choosing jobs to deciding whether to earn or spend their salary.
Resilience: activities are designed to build character and resilience by presenting children with unknown scenarios and problems, which children are tasked to solve.
Self-management: children will have the opportunity to use their initiative and be required to take ownership for decisions they have made during activities, encouraging children to feel motivated and confident with their choices.
Financial literacy: by working with our currency 'kidZos', children will practice handling money and making decisions about whether to earn more money or spend on special training and other activities.
KidZania London is open for school visits during term time on Wednesdays to Fridays with tickets priced from £11 to £14. It also runs educational events for schools throughout the year, including the Careers Festival, which can help teachers tick off a Gatsby Benchmark.

Designed for children aged 4-14, KidZania blends learning and reality with entertainment, giving kids the chance to build their confidence, step into some real life roles - everything from a doctor, to a police officer, a dentist and so much more - and to develop relationships with some well established family brands all in one safe a secure indoor area.
View full Profile