Do you remember your first school trip abroad? Possibly a mix of nerves and excitement at the prospect of venturing away without your family but safe in the knowledge your best friends were by your side.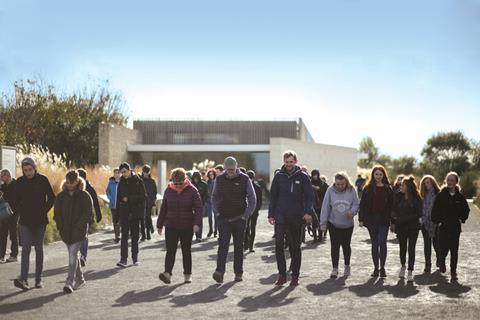 School trips abroad are opportunities for students to take on experiences they may not otherwise have the chance to face in their formative years; however, they can also be a great tool for teachers where the benefits extend back to the classroom.
The importance of working with a school tour operator
It's important to remember the experience that comes with a school trip abroad can be new for both the student and teacher. Planning your first school trip abroad for your students may appear a daunting task, but with the support of a school tour operator by your side the organising of the school trip can be split into manageable bite-sized chunks.
Travelbound have been leading the way in educational travel for over 30 years with thousands of UK schools taking on new learning opportunities outside the classroom.
Covering everywhere from Normandy to Barcelona, Costa Rica to New York and Dubai to Vietnam, the possibilities for your school trip abroad are endless with each tour tailored to the needs of your students and learning outcomes. Awarded the Learning Outside the Classroom (LOtC) Quality Badge and full members of the School Travel Forum (STF), Travelbound have the backing and expertise to deliver the most rewarding educational opportunities to young learners in an environment that meets the STF's stringent Code of Practice and Safety Management Standards.
The trip was excellent! Thank you so much for your help. The itinerary was perfect and all the timings really helped our students. Your help and knowledge was really appreciated.
Taking into considering the health and safety of your school group and making the trip as cost effective as possible while ensuring the quality of accommodation, food and experience will be top of your agenda.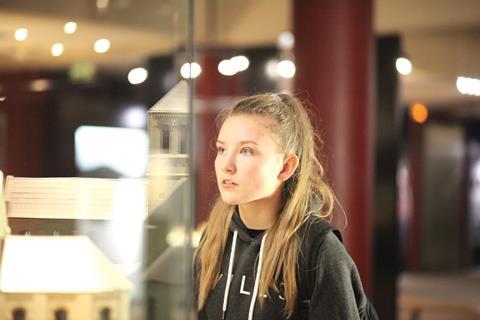 Travelbound ticks these boxes and more as part of their fundamental structure for planning and running effective learning experiences abroad. With the financial backing of Travelopia which supports sister companies like school ski specialists SkiBound and UK residential activity centre providers JCA Adventure, Travelbound can provide the reassurance of exceptional service to go alongside with their ABTA and ATOL protection.
Personalise your tour
More and more schools are seeking a school trip with cross-curricular themes. This allows for a greater number of students to benefit from the school trip abroad as well as squash the concerns of teachers who struggle to get their trips off the ground. A popular choice for schools has long been the Normandy region which offers schools the chance to include language opportunities in the area's market towns like Honfleur and Bayeux, explore the history behind the Normandy Landings at the beaches, cemeteries and coastal towns, and soak in the French culture through learning about production methods at local goats' cheese farms, boulangeries and chocolateries.
Schools can further benefit from staying at Travelbound's Château du Molay located just 25 minutes southwest of Bayeux. Led by the Travelbound DBS-checked instructors, the team can lead a range of team-building activities using the on-site facilities, including archery, swimming, survival activities and a host of evening entertainment options.
Whether you are seeking to inspire young geographers with a trip to the Bay of Naples, reignite a passion for the classics in Greece or provide your young artists with revelations in Barcelona, Travelbound can ensure your school group maximises its time outside the classroom. Be the teacher that travels and gain the experience of teaching in a range of varied learning environments outside the classroom as you develop your students into lifelong learners.

Supporting schools, colleges and universities for over 30 years, Travelbound continues to provide tailor-made educational tours that enable students to engage with new learning outside the classroom. With numerous benefits to choosing Travelbound, inspiration is made that much easier when it comes to planning your school's next educational tour.