Escape the everyday with a school trip to Britain's wildest classroom - Chessington World of Adventures Resort. Watch your students create core memories as they discover, explore, and learn across the theme park and zoo.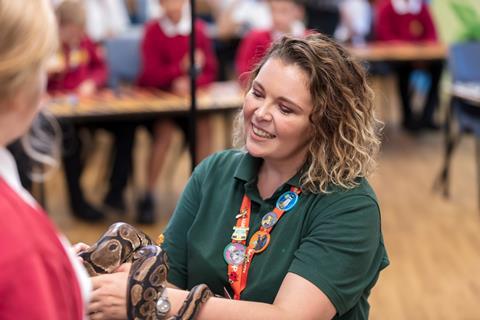 With more than 40 rides and attractions and over 1000 animals to discover in the zoo and SEA LIFE, Chessington offers unforgettable days out perfect for recreational reward trips and educational days out for both primary and secondary students. You can choose to take part in one of the exhilarating Key Stage 1-5 'walkshops' or workshops Chessington has to offer or let your troops lead the way with a self-led experience.
Starting off as a zoo in 1931, over the years Chessington has expanded into a theme park that caters for guests of all ages, which means teachers or students are bound to have an unforgettable experience when visiting the resort. You'll come face-to-face with amazing animals including Asiatic lions, Humboldt penguins, California sea lions, and many more.
You can also dive into the unknown and experience an underwater world in its SEA LIFE Centre where you can learn about the world's oceans, marine habitats, and the importance of conservation.
In 2011 the attraction also launched the Chessington Conservation Fund (CCF) to raise money to help protect the future of nature and wildlife through conservation work and education in the Zoo, in the local community and worldwide.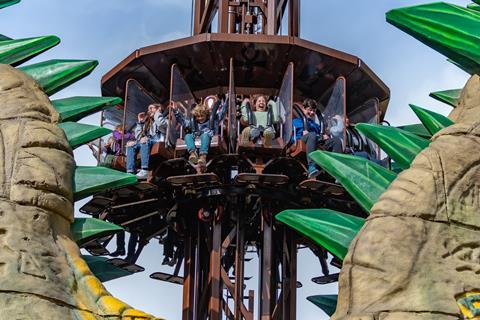 But, the fun doesn't end there. Test your thrill factor on rides both big and small with something for all adventurers, from the newest jaw-dropping ride Croc Drop to some friendly storybook favourites including The Gruffalo River Ride Adventure and Room on the Broom a Magical Journey. With the addition of daily live animal talks, shows and meet and greets – you'll be sure to fill a full day of activities to your itinerary.
If seeking an overnight school trip experience, the resort also offers accommodation in one of its two themed resort hotels. Two-day school trips can also be arranged which allows you more time to explore, roam and discover.
Wild workshops & walkshops
With an enthusiastic and engaging education team, Chessington offers workshops or even 'walkshops' where you can take learning outside the classroom for an interactive, educational experience. Primarily suited for Key Stages 1-5, there are still top experiences that are tailored for pre-schooler and younger students too.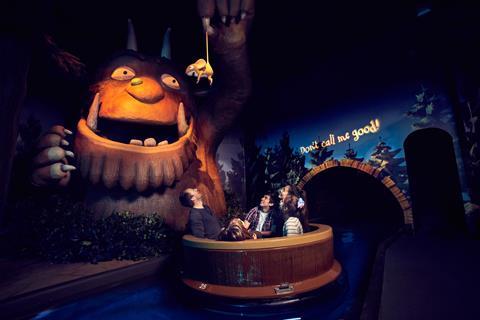 The team give teachers the opportunity to get in touch ahead of their visit to help better tailor workshops in line with their current stage or focus on the curriculum, specialising in a handful of different subjects including English, Maths, Science, Zoology, Computing and more.
All of Chessington's workshops can be tailored for different abilities, including institutes who educate SEN students.
With two free teacher planning tickets per trip, you also get the chance to visit the resort to fully plan your day out ahead of arrival and prepare an itinerary to suit your school's needs. This also gives you the opportunity to complete any risk assessments ahead of your trip and maximise your time on the day. There are a whole host of resources and documents which can be downloaded to support the planning process.
Take a look at some of Chessington's top workshops…
Safari in Action: take a guided walk around the Wanyama Village and Reserve to discover some of the amazing animals, from Grevy's zebra to a tower of Giraffe with a tailored walkshop, learning about animals, habitats, and conservation.
Forces: young explorers can discover the different types of forces at Chessington. From animals to rollercoasters, this scientific workshop offers engaging examples with practical activities.
Marine Conservation: walk through the SEA LIFE with Chessington's education team and learn about different marine habitats and the importance of conservation.
Chessington as a business: A classroom-based workshop, take a look behind the scenes of Merlin Entertainments as a business and understand how it's able to create, develop and continue to run a business.
All of Chessington's workshops can be tailored for all educational institutes who educate SEN students. The educational officers at the resort are fully trained to work alongside teachers and carers to ensure all students can enjoy their day out.
With the option to book now, pay later – schools can book with complete flexibility, allowing time to prepare and organise a fun-filled day out for all students.

Chessington World of Adventures has rides and entertainment for pupils of all ages and has a hard focus on children escaping the classroom to experience something new away from the desks. You'll find more than 40 rides and attractions across ten themed lands, as well as a SEA LIFE centre, a zoo with more than 1,000 animals and Go Ape at Chessington.
View full Profile