Make your school visit to Blackpool an unforgettable one; packed full of top attractions, we look at where you can go and what you can do.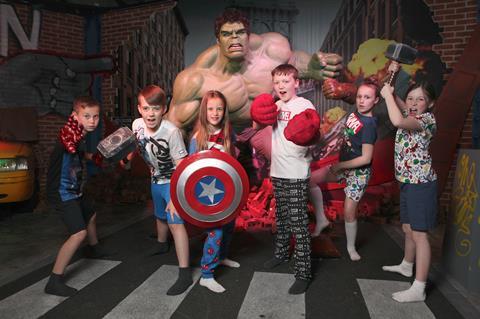 The Merlin Blackpool Schools team certainly ticks the box for rewarding end of term trips, but it also offers a wide range of inspiring lessons all year round to enhance an array of curriculum topics and subjects.
Why not start a new topic with the 'wow factor' of combining any attraction visit with one of the fantastic lessons which can be adapted to suit any age or ability? Custom design your trip to suit precisely what you would like your pupils and students to experience and learn about.
Looking for hands on learning experiences for your nursery class? Dive into an amazing underwater world at SEA LIFE Blackpool and study an 'under the sea' topic followed by a personalised guided tour and a visit to the rock pool.
Are you a Key Stage One class with a Superhero project? Become a MARVEL SUPER HERO at Madame Tussauds Blackpool. Burst through the pages of vintage Marvel comic strips and step right into the action with Hulk, Spiderman, Thor and many more!
For those Key Stage Two or Three classes studying the Victorians or dark history, The Blackpool Tower Dungeon invites you to experience a tour through ten actor lead shows and experience close shaves with other sinister characters. You can also sharpen students' acting skills with an exclusive Blackpool Tower Dungeon drama session.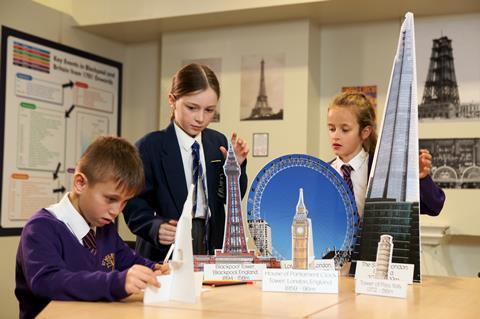 This year, don't just experience The Blackpool Tower Circus, be part of it as you are invited to a "Circus Carnival" with resident clowns Mooky & Mr Boo! There are 10 special school midday summer shows in May, June and July along with midweek shows from March – November and also six Christmas Pantomime Circus shows in December. In addition, pupils have the chance to take part in a circus skills session or learn about the history of circuses and clowns.
From the heights of The Blackpool Tower Eye, the sky really is the limit when it comes to fun. With its breath-taking views where better to learn all about the Geography of the Fylde Coast?
For college and university students, Merlin Blackpool Schools offers sessions linked to Business, Marketing and Customer Service.
Led by their own in-attraction experts they are proud to offer competitive rates and custom design every trip to meet each school's needs.
But don't just take their word for it…
"WOW! What a fantastic lesson! Even better than last year, the children loved the Lego building and I loved the Maths content… times table, size comparisons, adding – so much fun while learning!"

Teacher Donna Bainbridge, St Andrew's C of E Bolton, who organised a Year 2 Lego Towers lesson
And the learning doesn't stop after your trip. The team has also produced a range of free downloadable resources for use during or after your trip. The Blackpool Tower High Writing Academy (BTHWA) provides teachers with free downloadable resources that can be used back at school. Send in a sample of the children's work and they will even send out some small prizes.
Their in-house Education Manager will be able to assist you with any questions you may have. Health and safety is of paramount importance to them and they will liaise with you before, during and after your visit to ensure everything runs smoothly. They also offer free teacher pre-visits if you need to check out or facilities or specific needs and they are approved by the Council for Learning Outside the Classroom.
Contact details for Merlin Blackpool Schools:
01253 629216 / 629217
schoolsblackpool@merlinentertainments.biz
Download the Schools Brochure below or find it online here for all the information about the different attractions and sessions on offer.

Make your visit to Blackpool an unforgettable one! Visit any of Merlin's magical worlds that not only provide fun out-of-the classroom experiences, but also create memories that last a life time. They offer a wide range of inspiring lessons all year round to enhance an array of curriculum topics and subjects across all of its amazing attractions; The Blackpool Tower Eye, The Blackpool Tower Circus, The Blackpool Tower Dungeon , Madame Tussauds Blackpool and SEA LIFE Blackpool.