A case study demonstrating why school groups and students continue to flock to Edinburgh First's Pollock Halls as a base for their stay.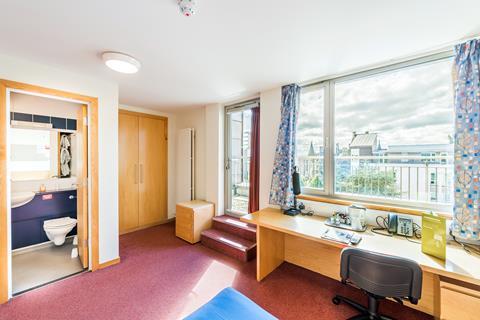 The Centre for English Studies (CES) is one of the leading language schools in the UK and Ireland. It aims to provide the highest quality English language teaching in a safe and secure environment. Adult and junior students from around the globe undertake courses lasting anywhere between two and 12 weeks.
In Edinburgh, CES operates a year-round school for students over the age of 16 and an international junior school for seven weeks every summer for students aged 12-17. While the majority of students stay with local families, CES is delighted to be able to offer a residential option in Pollock Halls.
In July 2019, over 200 junior students stayed at Pollock Halls while studying English at James Gillespie's High School (class rooms hired out by CES during the summer). It is easy for CES to organise the transport between Pollock Halls and the school as it can accommodate 18 buses at one time on site, allowing CES to provide door to door service for their students.
Accommodation on offer includes:
Located in peaceful landscaped grounds adjoining Holyrood Park (at the foot of Arthur's Seat), Pollock Halls offer single standard two-star rooms with shared bathroom facilities, ideal for large groups of junior students. Three-star single and twin en-suite rooms are also available on request. CES and Edinburgh First work together to accommodate their specific requests such as housing male and female students in separate wings of the building.
Catering for your needs
All rooms are booked on a dinner, bed and breakfast basis with all meals served on-site at the John McIntyre Conference Centre buffet-style restaurant. Edinburgh First can cater for any dietary requirements your group may have including vegan, gluten-free or dairy-free options. The groups often go on excursions at weekends, therefore packed lunches can be organised which include a sandwich, bottle of water, piece of fruit, crisps and shortbread.
By fully occupying an accommodation block, CES students are able to enjoy complimentary use of the common room within the building. This is a great area in which the students can socialise and includes sofas and a TV. Depending on the building, some common rooms have table tennis tables, pool tables and one has a piano.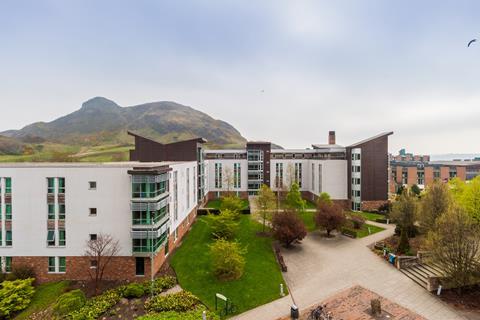 CES were so impressed with the service and facilities on Pollock Halls that they are planning to use Edinburgh First's accommodation again going forward. There are a number of reasons for this:
Accommodation is all in one building, where possible, making it easier to supervise the students.
There is 24-hour security on-site meaning the students and staff feel safe at all times.
Accommodation and meals are catered for on-site, including catering for any dietary requirements.
Daneile, 2018 group leader at the Centre of English Studies, said that the food was "excellent, better than a restaurant for both variety and quality and the rooms, cleaning service, safety and recreational spaces were all great. This is all in addition to the excellent location in relation to the city centre".
"Edinburgh First is able to provide CES with accommodation solutions that are value for money and put the welfare, safety and security of all students and staff first, in-line with CES' aims as a school."
If you are organising a school trip, Edinburgh First may be the perfect solution for you. To find out more about what Edinburgh First has to offer just click here or call 0131-651 2189.

Whether you are managing a school trip, sports team, summer school or a conference, Edinburgh First has got a wide range of group accommodation to suit you, whatever your budget. With 186 year-round bedrooms and 2,500 summer bedrooms it can accommodate a huge range of groups across its venues.
View full Profile