The new space at the Manchester museum is due to open in October 2020, and its first exhibition will explore code-breaking and communications.
Opening up previously unseen areas, the work will create a new gallery at the museum and more opportunities for school groups visiting.
The lower ground floor, previously used for storage, will be restored in order to show how the original warehouse space looked, with its thick brick walls and jack arch ceilings. A reception area, shop and improved outdoor welcome area that's fully accessible, are also planned.
The first exhibition in the new space will be Top Secret; school groups will be able to explore the story of communications intelligence from World War One all the way through to present times, through hand-written documents and declassified files.
Top Secret: From Ciphers to Cyber Security
This exhibition is currently open at the Science Museum in London until 23rd February 2020, and is free for schools. Suitable for KS3 and KS4, pupils can learn about code-breaking and secret communications, and find out about the skills needed for intelligence work. Find out more on the website.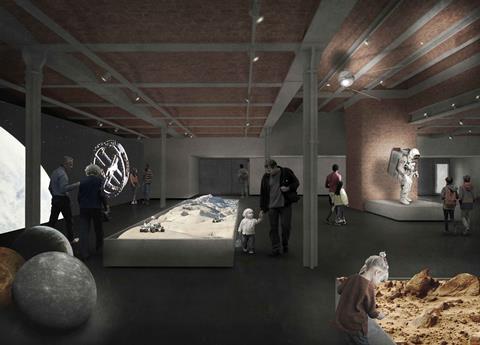 The Science and Industry Museum will remain open during the works, continuing its programme of exhibitions and events. As the regional STEM Ambassador Hub, the museum hosts a variety of interactive shows, workshops and activities for school groups - from Early Years to Key Stage 3.
History, DT and Music are also covered by their schools programme, with learning shows like 'The Revolution Manchester', which explores how the modern world began from steam power through to computing; and 'Creative Science: Seeing Sounds', a KS3 workshop all about sound waves.
Find out about the many learning experiences available by visiting the website at www.scienceandindustrymuseum.org.uk/learning/schools.
Entry to the museum is free, while some of the shows and exhibitions must be paid for. School groups can enjoy lunch in the picnic area and coach drop-off and pick up is available around the corner on Liverpool Road.