At the start of 2020, Kingfisher Special School in Oldham arranged for a group of Year 5 and 6 children to take part in an art/dance project with Gallery Oldham, where pupils were able to explore a special exhibition and then respond to what they had seen with a dance project.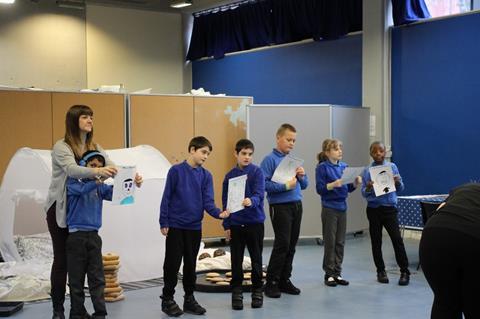 The project took place over four visits and over the first three sessions the children explored the exhibition Sounds like Her. They completed art activities to respond to the exhibition and were taught a dance by a qualified dance teacher from the Gallery which they then performed on the last session in the exhibition in front of a small VIP audience.
The total cost for the visit and learning was that of transport to and from the Gallery which school funded as an extra curriculum opportunity. The Gallery provided the project without cost as action research for future projects.
Teacher Carrie Ball told us: "The visit linked into the school curriculum around dance and art as well as PSHE. To ensure inclusivity, Sophie Watt, the learning assistant from Gallery Oldham and I worked together to ensure that the activities were appropriate for the level of learning the children were able to access. The dance was designed to ensure all the children could access it.
"Once the children returned to school – they practised the dance routine to ensure they were ready for the performance on the last visit.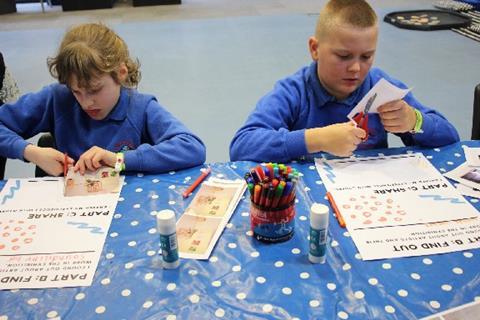 Learning objectives
• To take part in a dance project in relation to Gallery Oldham's Sounds like Her exhibition.
• To broaden life experiences.
• To learn how to act appropriately in public areas.
• To take part in an art activity through dancing.
Carrie added: "After the visit took place an evaluation was completed and demonstrated that the project was a success as all the children engaged and took part in the provided activities, dance and when asked all enjoyed the project."
About the 'My Best School Trip' Award
This award, which comes with a £1,500 prize for a future school trip, recognises educational visits that achieve their objectives and give children a rich and rewarding experience. To enter, teachers submitted overviews of a particular school trip, telling us about the impact it had. The 2020/21 finalists were chosen by the judging panel because of how they covered a number of areas including value and inclusivity.
The winner will be revealed during the ceremony which is currently scheduled to take place in spring 2021, for more information about the School Travel Awards go to schooltravelorganiser.com/awards.
The finalists for the 'My Best School Trip' Award 2020/21
1

2

3

Currently reading

'My Best School Trip' finalist 2020/21: Kingfisher Special School's visit to Gallery Oldham

4

5