Award-winning children's author Sharna Jackson has teamed up with the National Literacy Trust and Wicked to invite pupils to enter a new writing competition that challenges them to change our world for the better.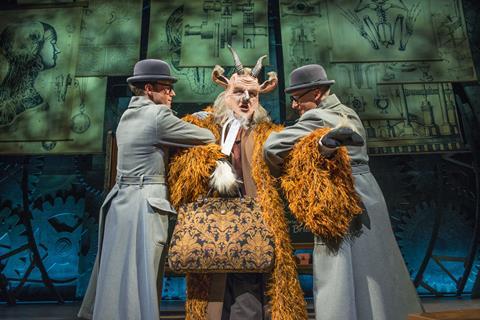 Wicked Writers: Be the Change, inspired by the themes in the song For Good from Wicked, challenges pupils aged nine to 14 to write persuasively about something they want to change for the better in our society.
Open to all UK schools, this could be anything that they feel passionate about, perhaps how their school can ensure everyone feels included, how they could help vulnerable people in their communities, or how to make things fairer for everyone in the world.
The judging panel, which includes members of the Wicked cast and writer Sharna Jackson, will pick winners from each of the two age categories (nine to 11 and 12 to 14) who will win tickets and funding for their entire class to see Wicked at London's Apollo Victoria Theatre, a writing workshop with Sharna Jackson herself, plus a bundle of books for the school's library.
Michael McCabe, Wicked's executive producer, said: "We originally established our annual 'Wicked Young Writer Awards' competition in 2010 to champion literacy and the vital work of the National Literacy Trust.
"Until it was curtailed by the pandemic, the competition inspired tens of thousands of young people to write stories and poems and brought the experience of live theatre to many for the first time.
"We're immensely proud of its legacy and grateful for the invaluable support we received, particularly from Sir Michael Morpurgo, Cressida Cowell MBE, and our patron, Her Majesty The Queen Consort. We're gratified to now continue its legacy through this fantastic new school's creative writing competition."
Watch the video below for all the details
How to enter the competition
Download the resources, including the lesson plans and other materials for your class available here. The resources contain everything teachers need for their students to explore and analyse persuasive writing, and to plan their own piece of persuasive writing engaging with the theme 'Be the Change'.
From your class' final pieces of work, select two to enter in to the competition. Students may use the student template provided.
Email your two selected pieces of writing and a completed competition entry form to wicked.writers@literacytrust.org.uk. Entries must be submitted by 31st March 2023.
New workshops
Wicked has also partnered with Starling Arts to deliver school workshops which have an emphasis on wellbeing and self-confidence.
Starling Arts, a community company that has been inspiring positive changes to health and wellbeing through singing for more than a decade, will now be delivering a new programme of official Wicked-themed workshops in schools and community venues from 6th March.
Anna Shields and Emily Garsin, co-founders and directors of Starling Arts, said: "These workshops fuse together our passion for musical theatre, singing and wellbeing in a package that complements both the show and the curriculum.
"As advocates of how the arts can boost mental health, Starling Arts look forward to these workshops providing participants with a toolkit of Wicked-inspired skills they can use to improve their mood and support their peers and community groups throughout life."
The three sessions, 'Wellbeing', 'Anti-Bullying' and 'Musical Theatre', are bookable via www.wickedactivelearning.co.uk. Wicked Active Learning has also expanded its free teaching and learning online resources to include additional downloadable lesson plans.