Teachers can now nominate Year 10 students for the hands-on programme, which provides exclusive access to aircraft, engines and aviation technology.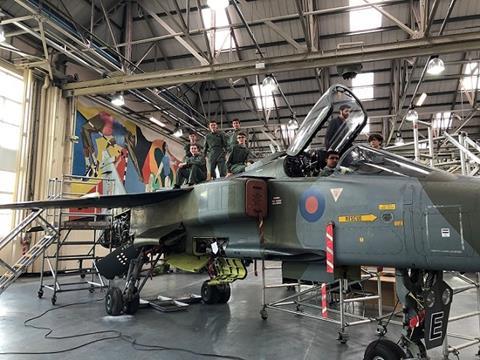 Taking place at the Royal Air Force Museum Cosford in Shropshire, STAAR (Summer Time Advanced Aerospace Residency) offers 60 places for students aged 14-15 with an interest and ability in one or more STEM subjects.
Successful entrants will become RAF engineering trainees for a five-day, fully funded residential at the Cosford museum. During their time there, students will work, learn and solve tasks as part of a group, and gain unique insight into the real aircraft that are housed at the site.
History will play a part in the learning experience; trainees will learn about important aviation missions of the past, explore the conflicts of the present and investigate how technology should evolve for the future.
Activities involved in the STAAR programme include the planning of mock missions, drone flights to acquire intelligence and a project to develop an advanced aerospace system by the end of the five-day residential.
Julie Brierley, access and learning manager at Royal Air Force Museum Cosford said that the STAAR week will "challenge participants and encourage them to think outside the box", adding that the opportunity is "invaluable for those interested in future careers in the world of advanced aerospace."
Two residentials will take place this summer (each one with 30 places available), on 20th-24th July and 27th-31st July. During the week, students will also be able to work towards a CREST Award, the nationally recognised British Science Association's STEM scheme; and an Industrial Cadet Award, an industry-led accreditation.
Applications are now open for teachers to put forward a student (one per application) and explain why they're suited to the role.
The closing date is 24th April at 12pm, and successful entrants will be contacted on 1st May. The selection process will be random, with two draws to ensure an even gender split.
The STAAR class of 2020 will be invited to the RAF Cosford Air Show on 14th June, where they can meet each other as well as STAAR partners.
Find the application form on the RAF Museum Cosford website, where you can also find further details on the programme and its terms and conditions.