Pupils will be able to experience a variety of both land and water-based activities across two residential centres on the Isle of Wight, thanks to a new partnership between UKSA and Inspiring Learning.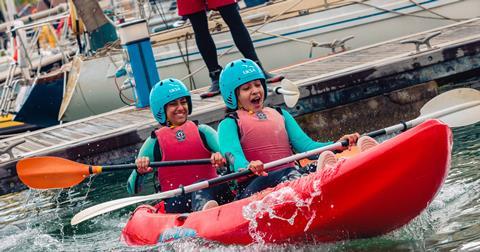 Available during the autumn and spring months, the new programme is completely customisable across Inspiring Learning and UKSA's centres, offering five-day and four-night stays.
Activities include water-based options such as dinghy sailing, keelboating, stand up paddleboarding and kayaking alongside shore-based choices of climbing, abseiling, zip wire, aero ball, high and low ropes, buggy building, and bushcraft.
Inspiring Learning provides educational adventure programmes and is one of the UK's largest providers of adventure camps under its Kingswood brand, with residential centres across the country.
UKSA is a UK maritime charity which believes in inspiring and supporting children and young people to broaden their horizons through water-based adventures.
Ben Willows, CEO at UKSA, said: "I am delighted to partner with Inspiring Learning to launch this exciting new programme which showcases the best of the Isle of Wight from coast to country.
"We are offering this residential during autumn and early spring, as we know that young people are spending less time outdoors during these months and are less likely to engage in beneficial activity programmes.
"The 'Woodland and Waves' programme will no doubt be an adventure to remember, a taste of independence, a sense of achievement and create memories that will last a lifetime."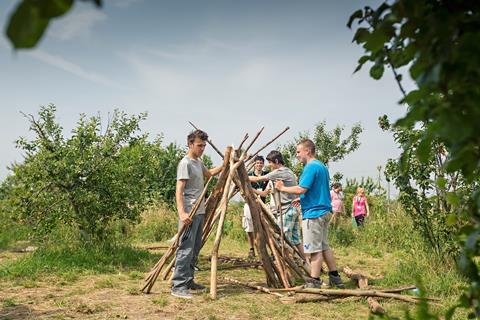 Alex Williamson, CEO of Inspiring Learning, added: "We know that outdoors adventures are incredibly powerful for delivering real learning outcomes and that our Kingswood programmes can make a really positive contribution to wellbeing in children as well as boosting confidence, and communication, teamwork and so much more.
"We're delighted to be partnering with UKSA on this unique new offering which will give children even more options to enjoy, developing resilience and resourcefulness whilst having fun. The Isle of Wight is a stunning location and we look forward to welcoming more young people to our camps."
The UKSA and Kingswood teams will support all aspects of the trip, from home-cooked breakfasts to evening entertainment as well as the chance to try the Change Foundation Programme that teaches about careers at sea.