Windsor Castle in Berkshire has opened its Pug Yard Learning Centre, housing three classrooms which are equipped for hosting a range of onsite workshops.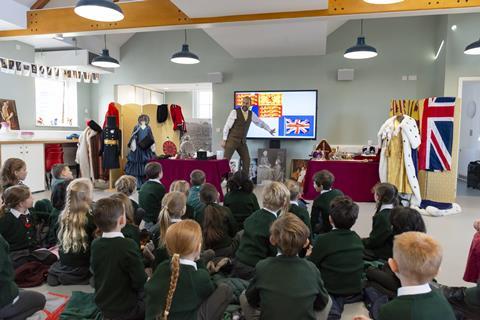 The three classrooms are named Lion, Griffin and Unicorn after the royal heraldic beasts and now offer schools a space for workshops and talks, as well as arts and crafts activities at the 1,000-year-old site.
A dedicated entrance and security hall now allows school groups to gain entry more quickly and reduces the detail needed in the visit risk assessment. A new lunch hall offers a base from which to visit the State Apartments and St George's Chapel.
It's said that the space has been designed to be highly flexible in order to serve the diverse students who visit Windsor Castle, including access needs for those who are D/deaf and hard of hearing or blind and partially sighted.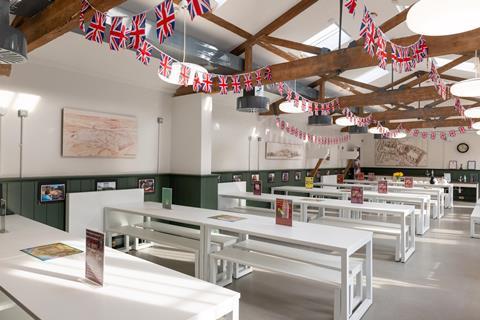 The centre gets its name from the yard it has been created in and is part of a major programme of investment by The Royal Collection Trust to transform the visitor experience at Windsor Castle and the Palace of Holyroodhouse in Edinburgh.
In an average year, Windsor Castle welcomes approximately 50,000 school children and the Pug Yard Learning Centre was officially opened by His Royal Highness The Prince of Wales.
Platinum Jubilee experiences
The classrooms have already welcomed school groups to learn more about the Queen's 70th year on the throne, discovering what her roles are and what she has contributed over the past seven decades.
New programming has included the Jubilee Jamborees in the yard itself, where children can have their own mini street party.
The improved facilities also mean workshops are more diverse and interactive, catering for a variety of learning styles and needs, plus the spaces have already hosted events for teachers and trainee teachers to support them in their curricular planning and visit planning.