The head of education for Wild Planet Trust, the charity with zoos in Devon, Torquay and Cornwall, will offer new workshops this September after becoming a UN Accredited Climate Change teacher.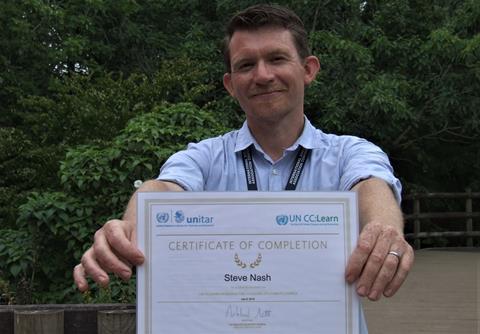 Steve Nash, who earned the accreditation, will now use his knowledge and skills to offer expert help to teachers, as well as offering a series of sustainability focussed workshops to pupils.
To become a UN accredited climate change teacher, you have to take a 15-20 hour online course. The scheme was set up so teachers can educate more young people about how climate change effects them.
Steve said: "We have been teaching school groups about conservation since the 1960s. When people think of zoo conservation they often think of breeding programmes for threatened species, or field projects around the world.
"Climate change poses a real and immediate conservation challenge for thousands of species, so it stands to reason that as a conservation charity we should be able to provide up-to-date information on this topic. We can now speak in a credible and authoritative voice to deliver the facts."
Paignton Zoo in Devon, one of the three zoos run by Wild Planet, will now provide a range of new workshops for the next academic year, focussing on climate change and other sustainability topics.
Living Coasts in Torquay already runs sustainability 'Plastic Oceans' sessions and Newquay Zoo in Cornwall runs a host of different workshops linking to the National Curriculum.
Stuck for ideas on where to go for your next school trip?
You can read our Living Coasts itinerary idea, all about its Plastic Oceans workshop, the zoo's involvement in conservation work and animal encounters at the attraction.
Steve, continued: "We think that children and young people should understand what the challenges are, but more importantly, we want them to see that their actions make a difference, and that the choices they make have a real impact.
"When you start to explain that climate change affects not only our own daily lives, but also the lives of people, and animals, from elsewhere, we can create a powerful, compelling, and empowering session."
Full details of the Trust's new climate change workshops will be available from September on www.paigntonzoo.org.uk