Disney's acclaimed West End musicals offer you the opportunity to give your pupils a truly memorable experience.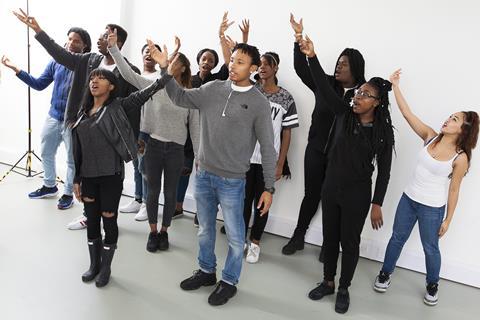 Itinerary: Theatre visits with pre-show workshop
Provider: Disney's The Lion King and Disney's Aladdin
Subjects: Drama, Dance, Music, Art and Design, PSHE, English and Citizenship
KS: 3-5
Disney's acclaimed West End musicals offer you the opportunity to give your pupils a truly memorable experience. Packed with beloved characters, stunning costumes, sensational sets and unmistakeable songs, there is no better way for your group to experience live theatre. To help you make the most of your visit, each show has a fully curriculum-linked, easy-to-use and complimentary Education Programme readily available online.
Designed for teachers, by teachers, these programmes have a wide range of resources including individual lesson plans, behind-the-scenes footage, insights from the shows' creative teams and much more. The resources are suitable for KS2-4 and many can be used in advance of your visit, or after your visit.
In addition to the Education Programmes, each show offers a choice of official pre-show workshops as an accompaniment to your visit to the theatre. These practical musical theatre sessions give your pupils the rare opportunity to perform scenes, songs and dances from the musical that you are attending. The workshops are held in a rehearsal room close to the theatre venue, they are 90 minutes in length and are run by two officially trained Disney teaching artists - musical theatre professionals who have a passion for and experience in, arts education. Each workshop is adapted to the specific needs and level of expertise of the group.
This group would be attending the matinee performance on the same day as the workshop. Workshops can be arranged later in the day to accommodate groups who are seeing the 7.30pm show.
11am: Meet at rehearsal studios in Covent Garden. The group will be met by their teaching artists and shown to a working rehearsal studio. Fill up water bottles and change into trainers!
11.15am - 12.45pm: Musical Theatre Workshop. Teaching artists lead the group through a 90-minute session based on the school's pre-determined choice of dancing, singing or acting, and adapted to the group's age and level of experience.
1.00pm – 2.00pm: Free time. Many groups use this time to explore London's world famous Covent Garden.
2.30pm – 5.00pm: Matinee performance of The Lion King or Aladdin. Both productions are on at West End theatres, walking distance from the workshop venue. Both start at 2.30pm and run for two and a half hours. Once back at school, there is a wealth of resources within the Education Programmes that can be adapted to suit the teacher's schemes of work and can be used to deepen the students' knowledge of the production that they've seen.
Contact information:
For more information or to book your show tickets or additional workshops, call Disney Tickets Group Sales on 020 7845 0949 or email groupsales@disneytickets.co.uk.
Or you can explore the shows' dedicated Education Programme websites at: www.lionkingeducation.co.uk and www.aladdineducation.co.uk.