The Blenheim Estate has linked up with The Bushcraft Company to offer pupils three to five-day residential camping experiences in Oxfordshire.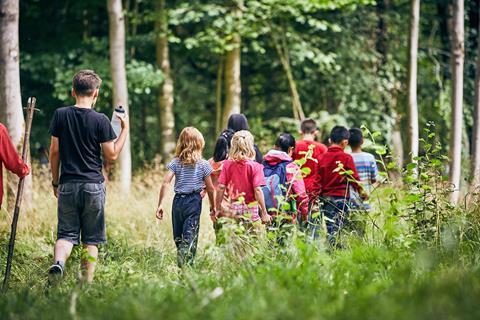 Visiting schools will camp in the ancient woodland on the estate in Oxfordshire, cooking over open fires and sleeping in safari-style tents.
The residentials are aimed at children between the ages of seven and 18, taking place during the summer and autumn terms.
The Bushcraft Company plans to hold an open day at Blenheim Palace in June for anyone interested in finding more about what's involved.
Rachel Brodie, rural manager at Blenheim Estate, said: "This is a great concept and we are delighted to be working with The Bushcraft Company to open up our ancient woodland to children."
What to expect on the trip
Each day will consist of different, traditional outdoor activities, including fire-lighting, shelter-building, bushcraft to wilderness cookery, archery and orienteering.
As well as this, schools will have a chance to find out more about the ancient oak woodland which has stood for centuries.
Pupils will spend time in the evenings playing football and rounders in the fields as well as toasting marshmallows on the campfire.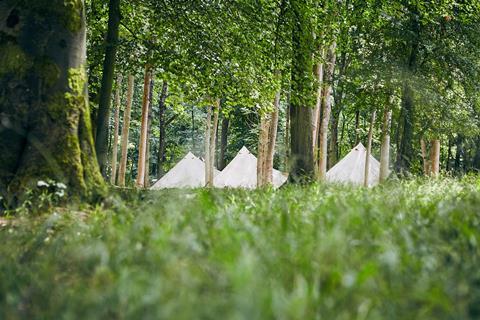 About The Bushcraft Company
The company was founded by Alex McBarnet who uses the skills he learned from a young age and his own experiences from across the world, to teach children about outdoor living.
The company owns eight other centres across the UK, welcoming pupils to learn about the natural world.
Chris Heatley, operations manager at The Bushcraft Company, said: "We are thrilled to be working with Blenheim Estate to make use of their incredible ancient woodland and parkland for our residential school trips.
"We believe that camps offer school children a chance to enhance their learning and experience nature inspiring a passion for the environment as well as developing new skills.