Transport for London (TfL) has announced its support for the Year of Engineering campaign, which is taking place over the course of 2018, and aims to inspire the next generation of engineers.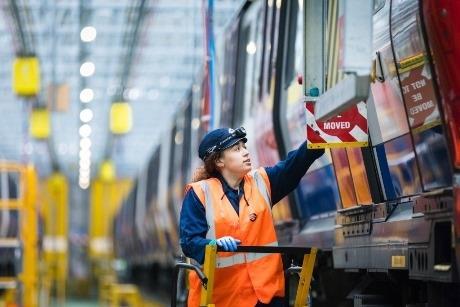 The campaign, led by the Department for Transport, will achieve this in a number of ways, including showcasing and celebrating the contributions that engineering makes to society.
According to the Department for Transport, the transport industry is currently facing a skills gap, which is why the Year of Engineering campaign is 'vital' to attract new talent into a profession that they might not otherwise consider.
Throughout the year, TfL, along with London Transport Museum, will be supporting the campaign by offering a range of activities and opportunities to encourage young people into the sector.
These will include growing its Science, Technology, Engineering and Mathematics (STEM) ambassador programme. TfL currently has more than 200 employees, who volunteer and proactively engage with schools and young people to explain what careers in STEM look like, providing accessible role models.
Plus, the London Transport Museum is bringing the Year of Engineering to life with two new permanent galleries and a jam-packed programme of events and activities for young visitors throughout the year.
The Digging Deeper gallery, launching on 23rd March, will explore the history of tunnelling from Brunel to Crossrail, while the new Future Engineers gallery, opening on 13th July, will showcase a new state of the art train driving experience.
The museum will also host a new temporary exhibition about Crossrail, Europe's biggest infrastructure project, a hands-on series of activities, and an engineering-themed Open Weekend at its popular Museum Depot in Acton, west London (date to be confirmed).
George Clark, director of engineering at TfL, said: "We are proud to be supporting the Year of Engineering campaign with a whole range of activities going on throughout 2018 that will undoubtedly inspire the next generation of engineers.
"By reaching children and young adults, we will be able to show them how they can channel their passions into a rewarding career in the future that will enable them to make a real difference to life in London."
For further information and to get involved in the Year of Engineering, visit www.tfl.gov.uk.
(Photo credit: Transport for London).