The recent university research explored the educational and social benefits of taking school groups to watch live theatre performances.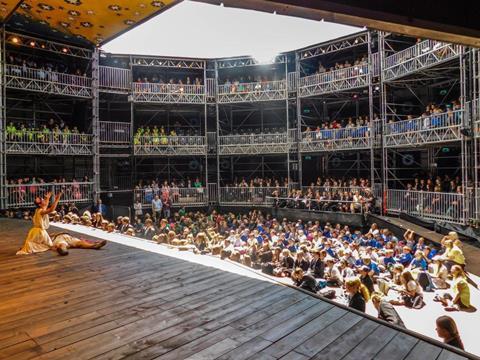 The study, carried out by Dr Natasha Kirkham, a senior lecturer in psychology and researcher at the Centre for Brain and Cognitive Development at Birkbeck University London, was commissioned by Encore Tickets as a follow-up to previous research among adults.
The ticket provider wanted to see if there were similar outcomes for children, so Dr Kirkham focused this new research on the effects of live theatre performance, uncovering three key benefits, which children as young as three years old can experience:
Improved social tolerance: Experiencing live theatre over watching similar content via a screen, such as a film, can achieve a much deeper understanding and absorption of the content leading to higher levels of social tolerance and a greater ability to question.
Improved academic performance: Engagement with performing arts positively impacts academic performance and can boost academic performance of the average child by four per cent when drama is part of the curriculum.
Positive social change: Theatre holds immense value for children's developing minds. It is a powerful tool for facilitating children and teenagers' self-efficacy to promote positive social change as well as an improved ability to broach complex and difficult issues and subjects.
Dr Kirkham, said: "This research suggests an evident benefit of theatre attendance for children, across a range of developmental areas.
"Theatre can improve social bonding, allow for emotions to be explored in a safe space, develop the emotional and cognitive skills to deal with a complicated world, and kick-start conversations about important issues."
Top school-friendly West End shows
Further key findings
The study found that children and teenagers exposed to live theatre are more likely to develop emotional & cognitive skills for later in life.
Children who saw a live performance instead of a film adaptation showed:
Higher scores on tests of content knowledge of the play.
Higher scores on measures of social tolerance.
Higher scores on tests of social perspective.
Kieran Fox, head of consumer at Encore Tickets, added: "This report confirms what we have always believed about the importance of live theatre for children's development.
"It is clear that live theatre can have a positive impact on both academic performance and social behaviours, and we would love to see more investment in drama and arts in schools."