School Travel Forum has commissioned a new report, 'In Safe Hands', which will outline the protocols needed to be put in place by schools and tour providers to ensure pupils and teachers can travel with confidence when the time is right.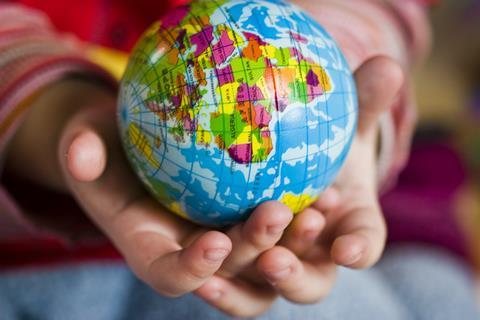 The idea of the report is to advise teachers and tour operators about what they need to do so they can be ready to travel when the Government eases travel restrictions on school residentials.
School Travel Forum (STF), an association for providers of overseas educational visits, has worked with global travel risk management consultants, Peregrine Risk Management, to try and assess the challenges faced by both schools and tour operators in undertaking educational trips in the post coronavirus world.
As teachers begin easing pupils back into school after lockdown, the report aims to give educators confidence for when they are ready to go further afield with their pupils again.
The report is supported by Visit Flanders and the Spanish Tourist Office and is due for publication in mid-September.
"We understand that teachers are, quite rightly, extremely cautious about planning future residential experiences and we know that schools don't want additional bureaucracy or paperwork at this time. They want to be able to plan with confidence."

Gill Harvey, chief executive of School Travel Forum
Gill Harvey, School Travel Forum's chief executive, said: "This report will assure them that they are in safe hands with STF members – that their tour or travel provider understands the needs of schools, the requirements of the country that they are visiting, and is fully prepared."
A range of teachers, outdoor education advisers, tour providers and other organisations and people within the sector have all contributed to the report which also includes risk assessment checklists for teachers.
Gill continued: "We want to give teachers all the necessary tools and resources so they can start planning their residential experiences with confidence and are ready to go as soon as Government lifts the embargo on these educational visits."
Rebuilding confidence
As well as providing an overview of the travel landscape and the changes created by Covid-19, 'In Safe Hands' covers all areas impacting on educational visits including health, safety and security analysis and recommendations, and how to respond and react to an evolving environment.
James Lawrence, director of Peregrine Risk Management, said: "Having assisted the education sector for many years, we understand and mitigate the risks that pupils and staff face whilst travelling.
"The aim of this report is to communicate to schools that educational tour operators are 'Covid-Ready', this will instil confidence by removing barriers to travel.
"The report also emphasises the need for a trilateral Government approach which involves the Department for Education, Public Health England and the Foreign & Commonwealth Office. The communication strategy, advice and guidance needs to be crystal clear once the green light to travel has been given, there can be no ambiguity or grey areas.
"Following a risk-based approach, schools will be given guidance on how to implement protective and contingency control measures so that they are fully prepared when they embark on overseas trips."
A spokesman for the Spanish National Tourism Board added: "The Spanish Tourist office has been supporting the school travel industry during the last few years, and is delighted to contribute in this project and help re-building confidence in travelling in safe conditions."