A comprehensive travel insurance product called STF Travel Sure has been designed especially for schools, aiming to give teachers confidence when organising educational visits.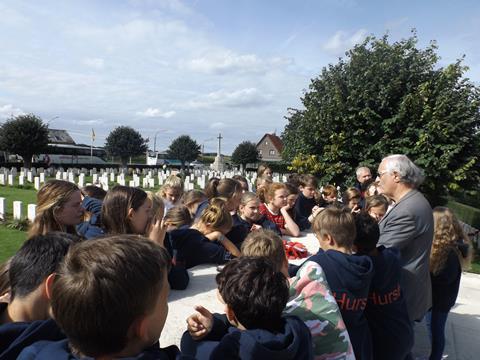 The School Travel Forum (STF), the travel association for overseas educational visits, has launched the new travel insurance, STF Travel Sure, in partnership with ABTA and AXA Partners.
STF Travel Sure, which is available to schools booking trips with STF members, is designed to give schools and youth groups confidence when booking their overseas educational visits and includes a number of benefits as standard, including Covid cover, missed connections, airline and supplier failures, and gadget cover.
Gill Harvey, chief executive of the STF, said it was "essential that we give schools and group leaders the confidence to book an overseas visit" now that the Department for Education (DfE) has relaxed its guidance for educational visits for schools in England.
She added: "To give teachers and group leaders confidence to do so, we know they need access to a comprehensive travel insurance product that would protect them and their group in any eventuality.
"The last 18 months have shown just how vital comprehensive travel insurance is and how any policy is clear and easy to understand."
The association said that steps have been taken to make STF Travel Sure as "consumer friendly as possible" by ensuring it is straightforward and easy to understand with one policy covering the full range of educational visits that a school or organisation might plan, from history trips to sport tours.
"Working with ABTA, which has 70 years' experience in the travel industry and is strongly associated with safety, confidence, reassurance, reliability and support, and AXA, the UK's leading insurance provider, we have developed this bespoke product for schools and youth groups."

Gill Harvey, School Travel Forum
In addition to Covid cover and a single policy for all trip types, group leaders will also have access to a dedicated customer service team and a travel companion app which includes a medical translator, hospital locator, emergency numbers and medical assistance.
Ian Hall, head of travel insurance at ABTA, said: "We have been very pleased to support the School Travel Forum in developing this product with AXA partnerships. Insurance has a vital role to play in helping people book and travel with confidence, so this comprehensive product has been designed to be easily accessible for all STF members."
The School Travel Forum (STF) supports over 650,000 educational visits abroad each year. STF Travel Sure is only available via STF members. For more information and to find a member visit www.schooltravelforum.com