We want to hear who, what and where is best for educational visits, if you know a 'School Trip Champion', and whether your trips could win £1,500 for your school.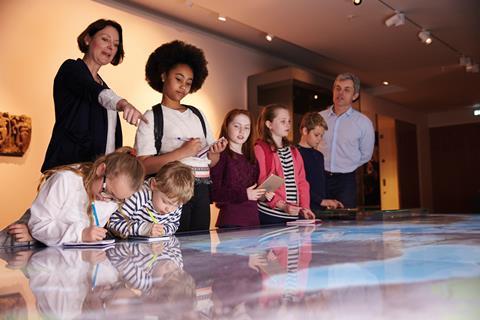 Voting is now open for this year's School Travel Awards which invites teachers and educational visit coordinators to have their say on who's top of the class when it comes to school travel and learning outside the classroom.
Perhaps you've had a fantastic experience at a museum with your class, or maybe a travel company took the hassle out of planning a recent trip overseas for your group. Whatever it is, we're inviting you to deliver your verdict and spread the word.
There are 18 award categories in total; 16 are open for your votes while two different categories have their own nomination and entry forms. Whether it's telling us the Best Museum or Gallery, Best Theatre Production or Best UK Attraction please take a moment and take part. See our full Category Guide to find out more about the categories, including the new and exciting accolades for this year.
Who can vote?
Anyone involved in organising school trips and learning outside the classroom experiences can vote, from teachers to educational visit coordinators, but you must work for, or represent, a school. Votes will not be accepted from companies or providers.
The deadline to vote is Friday, 5th July, 2019.
A new award to find the Best Education / Learning Team of the Year
We're looking for an education / learning team who have offered fantastic provision, great support and excellent outcomes. Nominations are welcome from teachers and staff at providers (although not the team themselves).
We're asking you to consider how a team might have helped keep the costs down for schools, how they met proposed learning objectives, whether they provided an inclusive programme, and how you evaluated the impact of the trip/workshop. The deadline for this category is Friday, 21st June, 2019.
Watch the video review from last year's Awards Lunch and Ceremony…
'My Best School Trip' Award - win £1,500 for your school
If you feel your school has organised educational visits that achieve their objectives as well as giving children a rich and rewarding experience, find out how you can enter one in this special category.
The award is open to teachers of Key Stage 1 to 4, with the opportunity to win £1,500 to spend on a school trip.
If you think you could put the prize money to good use (plus find a suitable spot in your school for the trophy), find out how you can request an entry pack now.
Last year's 'My Best School Trip' Award winner, Moorside Primary School in Lancashire, took the prize for a Year 1 Residential to FSC Malham Tarn in Yorkshire. They've used the £1,500 prize money to take 90 Year 3 students caving.
Who is your School Trip Champion?
This award recognises an individual who goes the extra mile to organise exciting and educational trips and champions learning outside the classroom. It also comes with a prize of £1,500 to spend on a future school trip.
Alan Butters, enrichment coordinator at Bluecoat Beechdale Academy in Nottingham won the award last year. Described as "inspirational", colleagues, parents and students wanted to shout about Alan's efforts, saying that he "goes above and beyond for the students at our school".
Do you know the next Alan Butters? If you recognise someone who strives to get pupils learning outside the classroom, we want you to nominate them for this special award.
When will the winners be revealed?
The results of the School Travel Awards 2019/20 will be announced at the special lunch and ceremony on Friday 15th November, taking place at the Royal Garden Hotel in Kensington, London.
Broadcaster and television presenter, Fiona Bruce will return to host the ceremony.
Individual tickets and private table bookings can be made by clicking here.
A big thank you to our 2019/20 Awards Partners…