We're looking for the next School Trip Champion to win £1,500 - you can nominate now.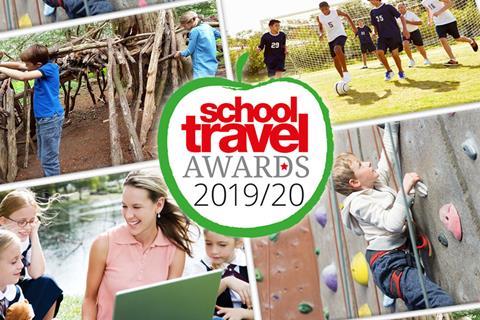 The School Trip Champion Award, part of the School Travel Awards, recognises an individual who goes the extra mile to organise exciting and educational trips and champions learning outside the classroom. It comes with a £1,500 prize to spend on a future school trip.
If you know somebody who strives to get pupils learning outside the classroom, you can now nominate them for this award.
Nominate your School Trip Champion
Who you can nominate?
Anyone involved in organising school trips and learning outside the classroom experiences - from head teachers to educational visit coordinators. But it is important to remember that this award is for people who work in or for a school and not open to staff at providers (e.g. tour operators, attractions, accommodation, etc).
How does the award work?
Anyone can nominate someone for this award including teachers, governors, parents, pupils and staff from school travel providers.
The deadline for nominating is Friday, 21st June, 2019. After nominations close, the team at School Travel Organiser will select a shortlist of four finalists who will be announced online and in the magazine.
Readers will then vote for their winner who will be announced at the five-star School Travel Awards luncheon and ceremony at the Royal Garden Hotel in Kensington, London, on Friday 15th November.
"I'd encourage other schools to enter the award and celebrate the contribution and efforts towards getting students learning outside the classroom".

Chris Jesson, Gravesend Grammar School teacher and previous School Trip Champion
Previous winners
Teachers who have previously been crowned School Trip Champion include Chris Jesson of Gravesend Grammar School who used the £1,500 prize money towards a Year 9 trip with the RONA Sailing Project. He said the award was "recognition of the value of field work and learning outside the classroom".
Last year's winner was Alan Butters, Enrichment Coordinator at Bluecoat Beechdale Academy, Nottingham, who was praised for his dedication to giving children opportunities outside the classroom.
Alan was congratulated for his efforts in building partnerships with the local universities, giving students the opportunity to access workshops and campus visits.
"Not only do I plan all the visits, residentials and workshops but I attend them all, giving up on average 300 hours of unpaid time per year."

Alan Butters, Bluecoat Beechdale Academy, and School Trip Champion 2018/19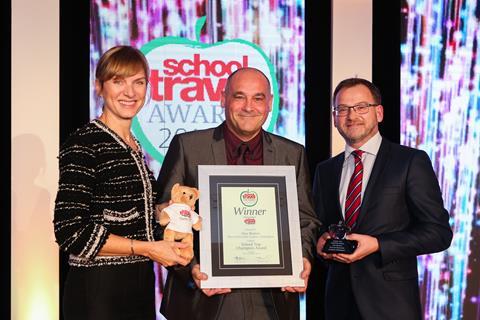 Alan added: "This has all been achieved with no budget from the school and where the students are living on one of the poorest estates in England with the second highest level of childhood poverty in the country.
The 2018/19 School Trip Champion finalists were…
Dominic Brister – Educational Visit Coordinator, Stamford Welland Academy, Lincolnshire
Nic Williams – Director of Business & Community, Blue Bell Hill Primary School, Nottingham
Jon Clarke – Shadow Head, Walsall Academy, Bloxwich