Workshops, surf lessons and activities are now available to book at The Wave attraction soon opening in Bristol.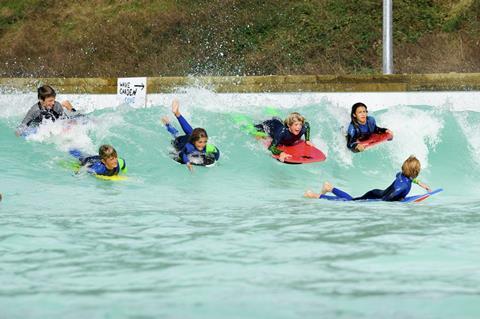 The inland surfing lake, the first in the country, promises a "special place for an education-led active learning adventure" for children over the age of six.
Due to open on 18th November in Easter Compton, Bristol, the ground-breaking attraction aims to deliver more than 1,000 surfing waves every hour.
What's on offer for schools?
The Wave provides the opportunity for personal developing and confidence building and the following are available to schools:
One-day educational workshops with a surf lesson.
Weekly after-school surf lessons and courses.
The option to add surfing into PE lessons.
Extra-curricular activities such as the Duke of Edinburgh Award.
All workshops will be curriculum-linked and include; pre and post visit resources, a welcome briefing with refreshments and time in the lake with coaching based on the skills of each group.
There's also a base where school groups can store bags and eat packed lunches or if teachers prefer, the team can provide a range of food including breakfast, picnics or hot meals.
All wetsuits, surf boards and other equipment needed are provided and included in the booking price. Children and staff just need to bring a swimming costume and towel each.
Free preparatory surf for teachers
Teachers are encouraged to visit and have a free preparatory surf once they've confirmed a booking to help the staff understand a schools' needs and plan their trip. Free entry and surfing for accompanying adult helpers is also provided.
The attraction is fully accessible and staff can offer advice and knowledge on any funding and support that may be available to schools and educational groups. There's also accessible parking and toilets as well as free access for personal assistants and carers.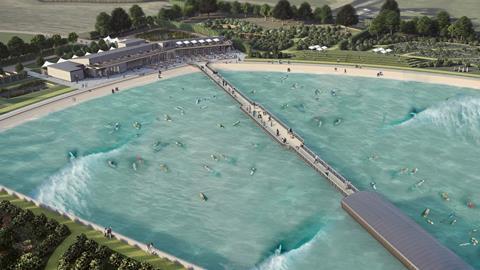 About The Wave
It's the brainchild of founder Nick Hounsfield who, working with CEO Craig Stoddart, wanted to provide naturally healthy spaces where people of all ages, abilities and backgrounds could surf all year-round on consistent waves. The 180m long surfing lake will see a wave every eight to ten seconds, ranging from 1.7ft to 6.5ft in height.
There are plans to open The Wave London in Lee Valley in 2023.