Schools can now book their tickets to see Wicked at London's Apollo Victoria Theatre with performances resuming on Wednesday 15th September - just in time for the new school year.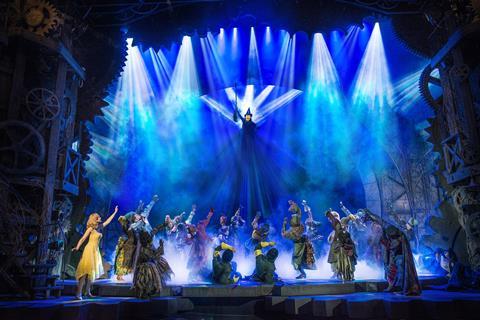 Educational bookings can be made for Tuesday-Thursday performances at select times, with teacher able to make use of discounted rates and one free spot for themselves with every ten tickets purchased.
All future performances will take place under Step 4 of the UK Government protocols (all legal limits on social contact removed). Each performance will operate in full compliance with any Government and/or industry COVID-19 safety guidelines that apply at the time.
The show will also be marking its 15th anniversary in London later in the year, with more than ten million people seeing the musical since it began.
While you're in the area…
The area around the Apollo Victoria Theatre provides a range of additional opportunities for curriculum enrichment and educational visits, including The State Rooms at Buckingham Palace, the politics of the Houses of Parliament, the UNESCO World Heritage Site of Westminster Abbey and over 360 years of Military history at The Guards Museum.
Teachers can also use downloadable resource packs which aim to combine the thrill of live performance with classroom-based activities linked to the National Curriculum, for use both before and after the visit.
Developed with teachers, the resources cover topics provoking discussion about the staging, themes and narrative of the production which can be taught in support of a creative, arts-rich education.
A teacher from Belleville Primary School in London, who has previously arranged a trip to see the show, said: "Wicked is packed with content that mirrors the framework for personal development."
You can watch how the show can help school children below:
About the show
Wicked imagines a beguiling back story and future possibilities to the lives of L. Frank Baum's characters from The Wonderful Wizard of Oz and reveals the decisions and events that shape the destinies of two unlikely university friends on their journey to becoming Glinda The Good and the Wicked Witch of the West.
The music and lyrics are by the composer Stephen Schwartz, whose other musicals include Prince of Egypt and Godspell - which celebrates its 50th Anniversary on 17th May.