The UK Outdoors group is writing to Prime Minister Boris Johnson to highlight the impact of the ongoing ban on overnight educational visits.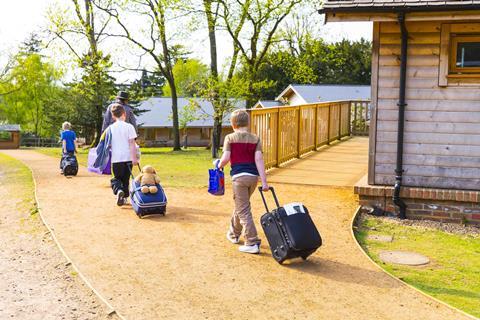 The UK Outdoors group, which includes bodies such as The Association of Heads of Outdoor Education Centres (AHOEC), the Institute for Outdoor Learning, the British Activity Providers Association, and the Outdoor Council, said it was continuing discussions with the Government on the restarting of overnight educational visits.
The Government previously announced that domestic school trips could resume again from the autumn term, as long as they didn't involve an overnight stay.
In a statement sent to School Travel Organiser, the group said: "The Government has agreed to a formal review of the current guidance in November 2020, with a view to a managed, safe and Covid-secure return in 2021.
"The review will provide an opportunity for the whole sector to engage with Government departments and relevant agencies to inform the review, address any remaining barriers and ultimately reopen educational visits."
The campaign group has encouraged teachers and schools to show their support for the outdoor education sector by stressing the importance of educational visits.
"Ensuring all children and young people can benefit from these rich and varied educational experiences is imperative to helping students, schools and the education sector recover from Covid."

UK Outdoors
It comes as a petition set up calling on the Department for Education (DfE) to change its guidance to allow overnight educational visits has been signed by more than 10,000 people. Once a petition reaches the 10,000 mark the Government has to respond. If it reaches 100,000 signatures, the petition is considered for debate in Parliament.
What is the group asking for?
Jim Whittaker, chair of The Association of Heads of Outdoor Education Centres (AHOEC), said they wanted to ensure that the "immensely valuable sector" was properly heard and that they were writing to the Prime Minister.
He added: "This is the only sector which cannot operate in the UK apart from nightclubs which is an embarrassingly strange stance. The value of the sector in terms of what it provides on any normal day of the week is immense, but at a time like this there has never been a more important agenda in terms of providing outdoor learning experiences for young people and their families.
Watch: School Travel Organiser editor Keeley Rodgers interviews Jim Whittaker…
"We'd like to see recognition that the sector can manage the health and safety of all customers as it always has done. With schools being open and working to guidance and many other settings open and working to guidance, all we're asking the DfE is to allow head teachers to make their own decisions about accessing residential visits and overnight stays and to work with providers in finding a safe way of doing that."
Some of the key points raised by the group include:
This sector and nightclubs are the only two to have had no activity, while boarding schools and hostels – people providing the same overnight experience - are free to open.
The sector is built on health and safety and has been prepared for a safe reopening since June.
Outdoor education is a vital part of the British education system. Without it schools, children and communities will permanently lose important, formative educational experiences and assets.
What have teachers said?
Nick O'Loughlin, teacher and head of geography at ASK Lytham said they had cancelled several trips this year but he remained hopeful to be able to take some of the year groups away on residentials in 2021.
He said: "It's not good for the kids, the providers or the industry as a whole. Of all the times when you think, let's get children who have spent the last few months in their bedroom, outside again, it's the one time we can't do what's best for the children.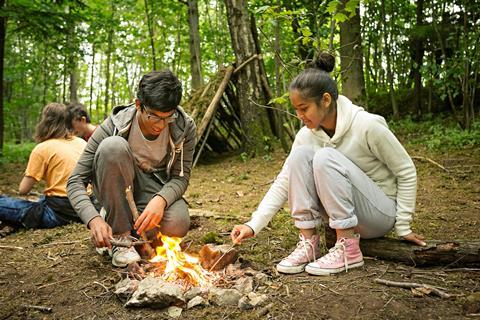 "This should be somebody's priority. It's so hard to explain to the students why they're allowed to socialise in school, with restrictions of course, but the moment they get outside the school grounds they can't do so with the same people."
Andrew Wright, headmaster at Bablake School in Coventry added: "Ever since I started teaching, I have been taking groups to outdoor centres and have seen many lives changed. As one year 8 pupil commented, "the course taught me that I am stronger and braver than I thought." It has never been more important that pupils get opportunities to get outside and enjoy the outdoors and if centres close, pupils for many generations will not have the same life changing opportunities."
Comments from the centres and providers
Gareth Davies, operations manager at Arete Outdoor Centre in North Wales, said: "We need guidance from the DfE now to allow our schools to book with confidence next year. We can operate safely because the lead-in times are so long.
"Children get so much out of the residentials, it's just so hard to know what's going to happen, the DfE hasn't given any explanation to the guidance so I don't know if the guidance will change or if they were will be caveats. We're playing complete guesswork as to what might happen."
Nigel Miller, CEO of Active Learning Group which includes The Bushcraft Company, Ardmore Education Ltd and Camp Wilderness, said: "Outdoor education, whether for residential stays or even just for the day, is a vital part of our school system – and for the last six months, children across the UK have suffered both physically and mentally because of the restrictions."
"Whilst we fully support the measures and guidelines that have been put in place to protect our children, it is possible to create safe environments outdoors."

Nigel Miller, CEO, Active Learning Group
"The environments we use are all outdoors, with tented accommodation, and are therefore low risk compared with traditional outdoor centres with dormitories. To that end, we have just launched our Let's Go Safely campaign.
"Fortunately, as a national company, we have been able to cover financial losses for parents on activities and trips that have had to be canceled and we will continue to do so. But that is not the case for many. There is a number of reputable smaller companies that have been completely wiped out and that is a disaster for our sector, our schools and, most importantly, our children long term."
Alex Williamson, CEO of the Inspiring Learning group, which operates Kingswood adventure centres across the UK, said: "Seemingly the Government is willing to let the school travel sector die, preferring to sitting on its hands rather than get its sleeves rolled up and work with us. We play a vitally important role in the education of young people and I am not sure it has ever been more needed than now. The programmes Kingswood offers can really support the rebuilding of Young Britain but we're being prevented from doing that because the Department for Education seem unable or unwilling to join the dots.
"I know I speak for every part of the school travel sector, and particularly for the outdoor residential providers when I say that there is absolutely no intention to underplay the challenges the UK has faced with this virus and of course, keeping people safe has to be the priority. That said, it seems ridiculous that whilst pretty much every other sector has been encouraged to crack on, Government continues to advise schools against residential trips when we have been rigourously safeguarding the well-being of our guests for decades and have shown we are more than able to maintain bubbles that schools are working so hard to create."
How can you help?
Sign the petition to ask the DfE to allow overnight educational visits.
Contact your local MP to encourage them to highlight the plight of the sector.
Share your own school trip memories with us, email editorial@schooltravelorganiser.com.
Use #SaveOurSchoolTrips on Twitter to raise awareness of the threat to the educational visits sector.