The Museum of Oxford, which is dedicated to telling the history of the city and its people, has reopened with a series of workshops aimed at schools.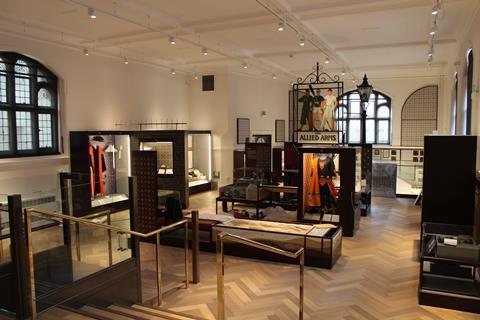 The museum, which reopened in October following a £2.8 million refurbishment, has created new spaces for schools, larger gallery layouts for more collection items, interactive displays, community exhibitions and reminiscence workshops.
Workshops for schools include:
Made in Oxford (KS2): this explores ten "amazing people" from Oxford who influenced the city, country, and the wider world. In small groups, pupils will use evidence, objects, and the museum's displays to research, prepare and present an argument for their chosen famous person being the most important.
Moving Oxford (KS2): this looks at how the city of Oxford grew around its transport, the people involved, and how this may change in the future and uses transport- related handling objects and maps to help the pupils explore this topic.
The Dark Side of the Victorians: Children on Trial (KS2): children will have the opportunity to take part in a scripted re-enactment of a Victorian trial of four children aged between 7 and 15 years old. This workshop takes place in the original Court Room of the Town Hall.
In addition to the workshops already in place, the museum is inviting teachers to get in touch to help develop new resources for secondary school visits and research topics.
Mary Clarkson, Oxford City cabinet member for culture, leisure and tourism said: "The major investment has helped re-imagine the museum for a new generation and makes it an important cultural focus for our city and communities.
"I look forward to seeing all sorts of people getting involved by taking part in reminiscence projects, understanding the past in school's workshops, contributing to and exploring community exhibitions and more.
"It's a museum for everyone, where everyone can take part."
About the museum
The museum opened in 1975 in the former old City Library in the Town Hall and is dedicated to telling the history of the city and its people.
Its recent refurbishment has brought together displays of objects, images, spoken histories and interactive exhibits, as well as two new galleries on the ground floor which illustrate the changing story of Oxford through its history and people, from Romans and Anglo-Saxons to the first Cowley factory workers, the infamous Cutteslowe Wall and its rich heritage through times of conflict and industry.