Teachers, parents and people from across the outdoor education sector are being encouraged to ask their local MPs to help back the campaign to save the sector.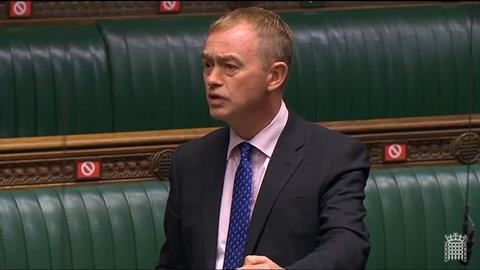 It comes as a new all-party parliamentary group (APPG) for Outdoor Learning has been formed by two MPs - Robin Millar (Aberconwy) and Tim Farron (Westmorland and Lonsdale).
This group means there's now an opportunity to raise awareness to the Department for Education on outdoor learning both in short and long-term. The DfE is reviewing its ban on overnight school trips which is expected to be completed by the end of November.
Tim Farron, MP for Westmorland and Lonsdale in Cumbria, raised the issue in the House of Commons on 11th November, urging ministers to change the Government guidance which currently advises schools not to run residential trips.
At the weekend, Tim visited the Bendrigg Trust outdoor education centre in Old Hutton, Kendal, where he said he learnt that around 5,000 out of the 16,000 jobs in the sector had already been lost.
How can you help?
1. Write to your MP, ask them to support the campaign and join the Outdoor Learning APPG to support outdoor learning, now and in the future. You can download the letter template at the bottom of this article.
2. Use the #saveoutdoored on social media.
3. Sign and share the petition.

Speaking in Parliament, Tim said: "As families begin to dare to hope in the possibility of a vaccine, it is vital that we prioritise mental health resilience and confidence in learning amongst our young people.
"Our outdoor education centres in Cumbria and across the country are uniquely equipped and able to help with just that.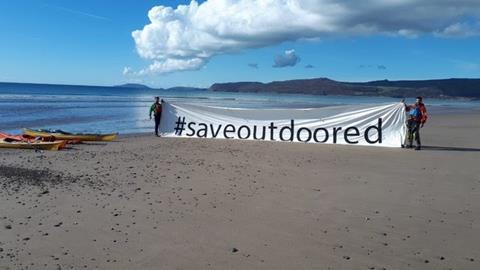 "Yet most of those centres face closure, essentially because the Government advice remains against residential school visits even though outdoor education centres are just as Covid-safe as schools.
"Would the Secretary of State agree to work with the Department for Education to try and change that advice and to make sure that outdoor education centres remain open?"
In response, the Health Secretary Matt Hancock, said: "I'm very happy to look at this with the Education Secretary. This is of course a Department for Education lead but I'm very happy to do my bit."
Outdoor education centres help young people's mental health, confidence and learning, but many are on the brink of collapse partly because of the Government's ban on schools running residential trips.

Glad that today the Health Secretary agreed to my request to review that ban. pic.twitter.com/lsVsVfRwmx

— Tim Farron (@timfarron) November 10, 2020

Key associations and outdoor centres have been coordinating calls to urge the Government to consider that the sector can reopen safely.
Gareth Davies, operations manager at the Arete Outdoor Centre in North Wales, said: "We need guidance from the DfE now to allow our schools to book with confidence next year. We can operate safely because the lead-in times are so long."
Teachers have had their say too on the value of residential experiences. Jamie Kelly, deputy headteacher of Chantry Primary School in Luton said: "We should save school trips because the opportunities children have to learn outside the classroom make such a significant contribution to their personal, social and emotional development; something which at this given time, is more important than ever."