Legoland Discovery Centre offer hands-on learning across the primary curriculum, while building and reinforcing skills including collaboration, communication, creativity, critical thinking and problem solving.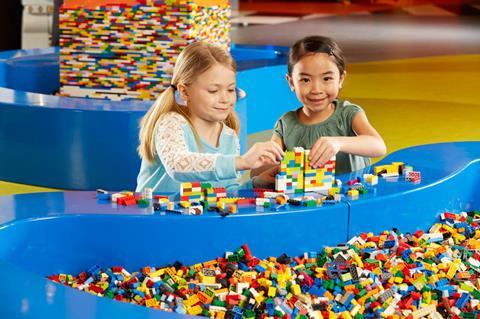 Itinerary: Merry-go-Round
Provider: Legoland Discovery Centre, Manchester
Subjects: Design Technology, Mathematics and English
KS: 2
The workshops are designed to suit various age levels and study topics, with sessions to cover all ages across KS1 and KS2. The recommended group size is 30, but larger parties can be accommodated with half the students spending time in a workshop while the others are in the attraction.
10:15am Arrive at the coach drop-off in Barton Square car park.
10:30am The journey of discovery begins with the novel 'factory tour' where pupils discover how Lego bricks are made with the help of the Legoland professor.
10:40am On the exciting dark ride Kingdom Quest pupils see if they can save the princess from the trolls.
11am Merry-go-Round is one of three 45-minute workshops and the session introduces children to the concept of using gears to look at speed, rotation and direction. Each team is provided with parts to make a carousel and two different designs are made during the workshop. Pupils use observational skills to determine the outcome of changing the gears and provided with a worksheet which encourages the use of observational, mathematical and written English skills.
12pm Time for lunch.
12:45pm After lunch explore the centre's interactive experiences. Teachers can challenge pupils to create a city that will withstand an earthquake, putting in to practice what they have learnt in geography classes or they can head over to the build and test station to create cars from Lego and see which one goes down the ramp the fastest. Children can see the laws of gravity in action as they refine and improve their car designs each time and record their results. Alternatively, visit the animation stations to create your own Lego movies. Your class could storyboard their own narrative prior to the trip and recreate it in Lego bricks during the visit.
2pm Departure or, if time allows, teachers can extend the day with a visit to Sea Life Manchester which is situated next door.
Contact information:
https://manchester.legolanddiscoverycentre.co.uk