Kentwell Hall in Suffolk will host a variety of History themed events suitable for education groups this year.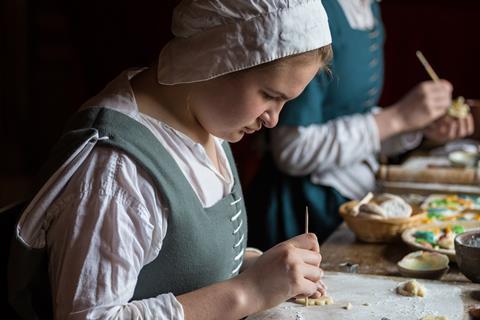 School visits to Kentwell Hall, set in more than 25 acres of gardens and parkland, can be linked to History studies for all Key Stages and can cover a multitude of topics.
Students are encouraged to dress up when visiting the moated Tudor House and will be transported back in time during their trip.
The 2019 school programme
Taking place on 23rd May will be History Through The Ages, an event which will cover a number of historical eras, brought to life by more than 100 of Kentwell's living historians. Historical periods covered during this event include; Neolithic, Roman, Medieval, Tudor, Elizabethan, 1650s, Regency, Victorian, World War One, World War Two, and the 1960s. The day will be tailored towards Key Stage 2, 3 and 4 pupils.
The Tudor Living History Days will this year take place on 25th, 27th and 28th June. During these, costumed characters from all levels of society will welcome students and talk to them about their roles in history. The day will focus on Tudor and Elizabethan history, but will also tie into Music and Dance, crafts, and cooking. The interactive experience will also feature hands-on activities for the students, all set within the year 1588. This event is suitable for Key Stage 2, 3 and 4 classes.
From 23rd to 24th June additional Tudor Living History Days will take place, featuring similar itineraries.
A typical school visit will involve moving from room to room and to each activity, meeting costumed folk and asking questions whilst getting involved in the recreations of daily life at the manor throughout history.
Information for teachers
Teachers looking to book an event or school visit can call 01787 310207 for more details on booking.
A visit will take approximately three and a half hours.
Kentwell Hall was a finalist for the Best Heritage Venue category at the School Travel Awards 2017/18.
More details of what Kentwell Hall can offer schools can be found here: schools.kentwell.co.uk