Learning education and adventure provider, Inspiring Learning, has acquired Skern Lodge in Devon, promising investment in facilities and activities on offer.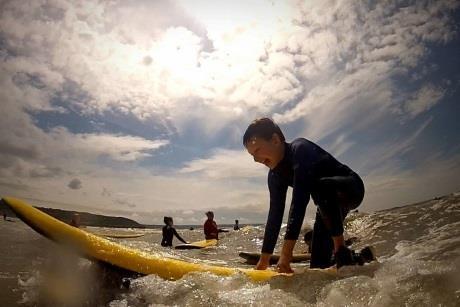 Inspiring Learning, whose portfolio also includes Kingswood and Camp Beaumont, will now run the 22-acre site near Appledore.
People from schools and colleges all over the country have enjoyed abseiling, zip wires, of-road bikes, surfing, kayaking and powerboating while taking part in Skern Lodge's range of adventure, education and development training programmes.
Its new owners have said it's "business as usual" and that there are no plans to "rebrand the centre".
Inspiring Learning's CEO Tim Gibson said: "We are incredibly excited to be welcoming Skern Lodge to the family. Inspiring people to develop lifelong skills in confidence, independence, teamwork and more sits at the heart of both businesses and the opportunities that exist by combining the skills of both organisations is tremendous.
"We all look forward to the future with great excitement and anticipation."
Prior to the takeover the centre had been run independently for over 40 years.
John Watson, Director at Skern Lodge, said "The goals and beliefs of Inspiring Learning are the same we hold at Skern Lodge and in partnership, we will continue to enhance the experience we are so proud of."
School trips to the centre
There are various options available for morning, afternoon and evening sessions for Primary and Secondary school trips to Skern Lodge, as well as residentials.
It also offers active revision breaks for students with full classroom facilities and a choice of one activity per day and the centre caters specifically for able, gifted and talented students, offering a selection of programmes to schools.
About Inspiring Learning
Inspiring Learning has a 35-year track record in outdoor education and adventure and this year more than 165,000 young people attended its residential camps from 35 countries around the world.
The group's courses focus on developing life skills – from self-confidence and resilience to motivation and teamwork – through adventurous, high-adrenaline and challenging activities.